STATIC SOLUTIONS
Static Solutions, Conductive Rubber Mats, and so on.
Electrostatic Field Meter No.Eye-02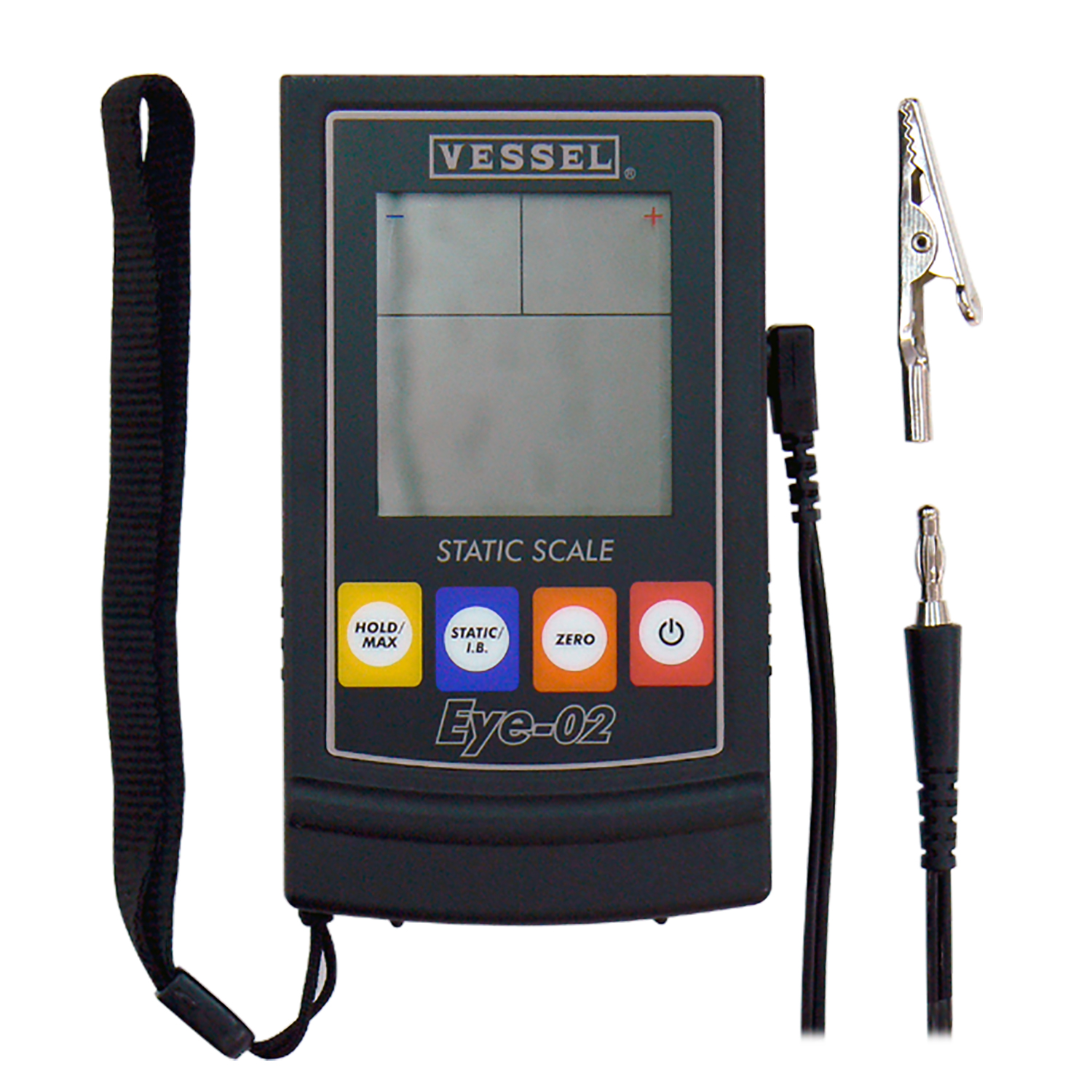 From the floor or mat to the working bench, provides an optimal EPA environment
* A hand-held measuring instrument enabling you to measure an invisible electrostatic charge condition or ion balance of the ionizer easily.
* Maximum value(peak value)/pause can be displayed.
* LED cross mark as an index for correct measurement distance.
* Equipped with a female thread for camera screws; using with a tripod or jig enables measurements in stable state. Also provided with a plate for ion balance measurements.
* LCD has backlight and provides a bright, easy-to-see display in low light.
* Provided with a soft housing carrying case.
* Compatible with ISO 9000 traceability. A calibration table and certificate can be issued.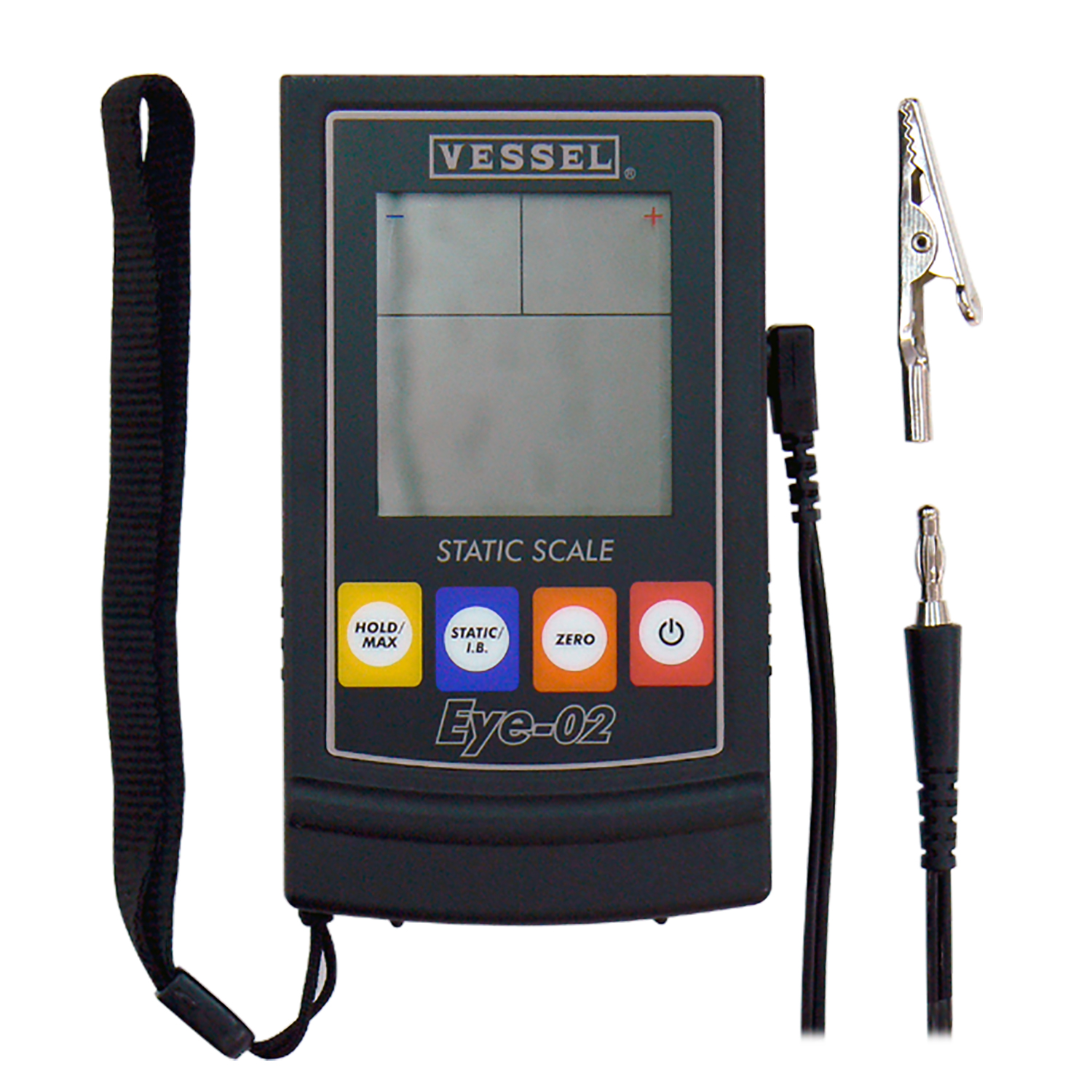 PRODUCT SPEC
Model
Body Size

(mm)

Weight

(g)

EDP No.

Eye-02

123 x 70 x 25
200
621603
Ion balance: 0 to +/-200V
Item PKG (mm): 195 x 115 x 80
Measuring distance: 25mm +/- 0.5mm (Between charged object and the Eye-02)
Power source: 9V DC (006 battery 1pce.)
Measurement range: Static charge voltage +/- 0 to +/- 1.50kV (LO range), +/- 1.0 to +/- 22.0kV (HI range)
測定距離: 25mm +/- 0.5mm (Between charged object and the Eye-02)
Contents
* Ion Balance Plate x 1 * Ground Cord w/alligator clip x 1 * Carrying Case x 1
CATALOG / LEAFLET