STATIC SOLUTIONS
Static Solutions, Conductive Rubber Mats, and so on.
Surface Resistance Checker No.SRC-01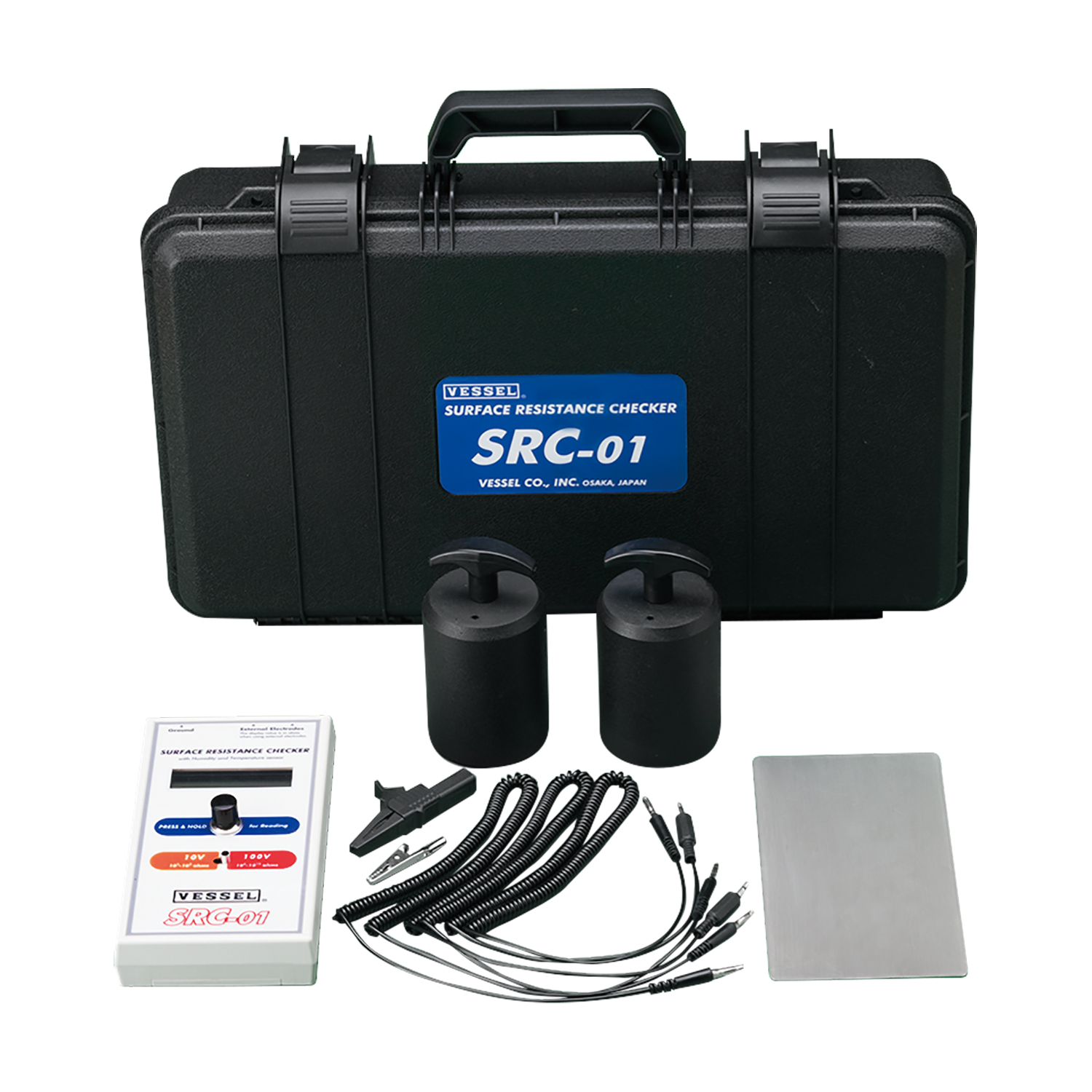 From the floor or mat to the working bench, provides an optimal EPA environment
* Surface resistance checker that facilitates the surface resistance measurement of floor, mat, desk and chair.
* Press and hold the measurement button switch, and the measurement value appears on the display. Automatic power off function is available.
* Voltage can be switched to measure a broad range of resistance values.
* Can measure temperature/humidity at the same time as the surface resistance value.
* Supplied with proves to measure "point-to-point resistance", "resistance to ground" and "volume resistance".
* Comes with a carrying case useful to carry all necessary items for measurement.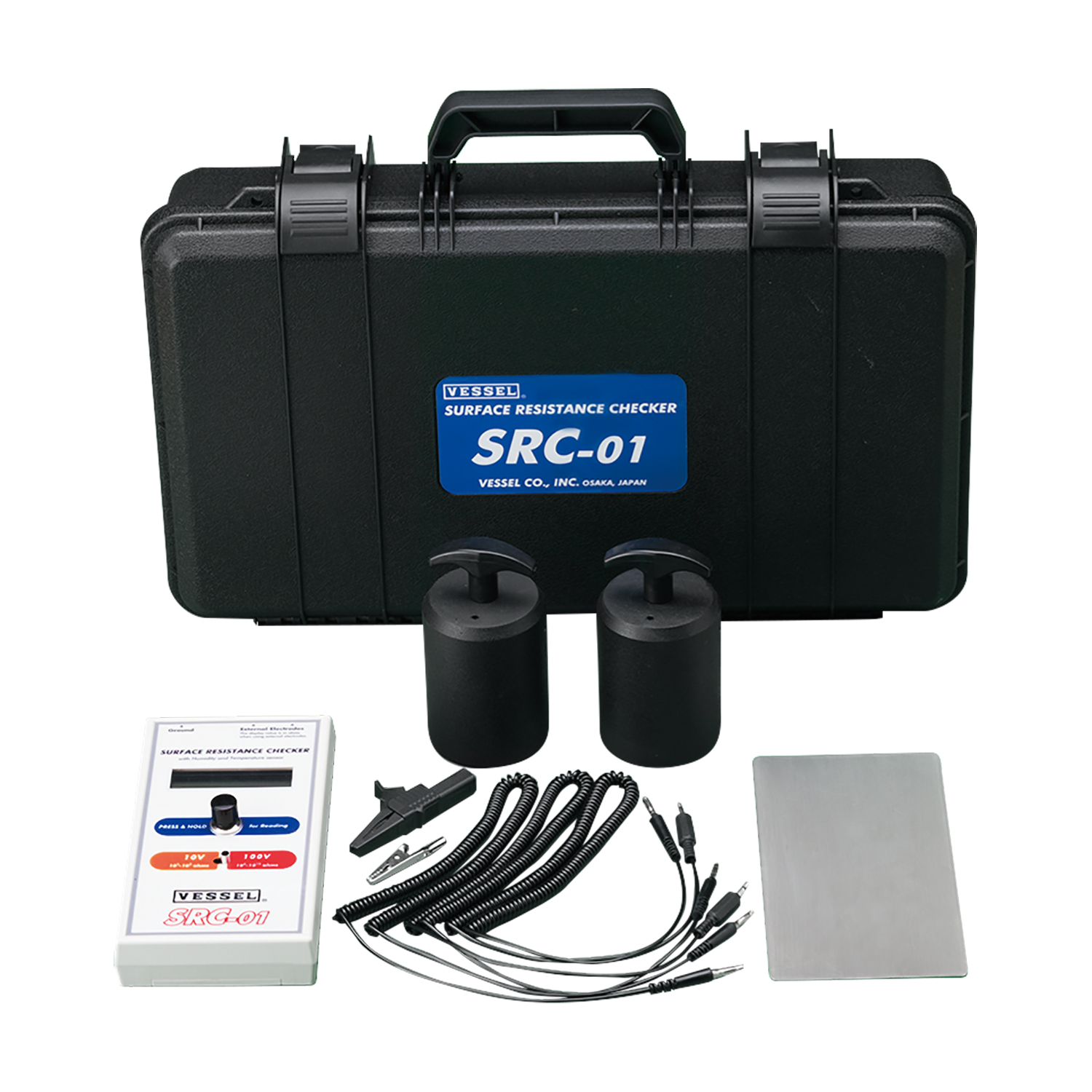 PRODUCT SPEC
Model
Body Size

(mm)

Weight

(g)

Applied voltage
EDP No.

SRC-01

190 x 101.5 x 54.7
340
10V ( R < 1.0 x 10 to the 6 ohm or ohm/sq), 100V ( R >= 1.0×10 to the 6 ohm or ohm/sq)
621604
Power source: 9V DC (006 battery 1pce.)
Measurement standard: IEC61340-4-1,JIS-C2170
Measurement range: 10 cubed ohm to 10 to the 12th power (ohm/sq)
Contents
* Probe(outer diameter: about Φ66mm, about 2.3 kg) : 2 * Curled cord for a body grounding (banana plugs at both ends) : 1 * Curled cord for measurement for the point-to-point resistance and resistance to ground (banana plug/mono plug) : 2 * Crocodile clip: 1 * Large crocodile clip : 1 * Stainless plate(185mm x 100mm) : 1 * Carrying case: 1 * 9V battery (006P type: manganese dry battery) : 1
CATALOG / LEAFLET