STATIC SOLUTIONS
Static Solutions, Conductive Rubber Mats, and so on.
Ion Parts Cleaner No.IPC-250CR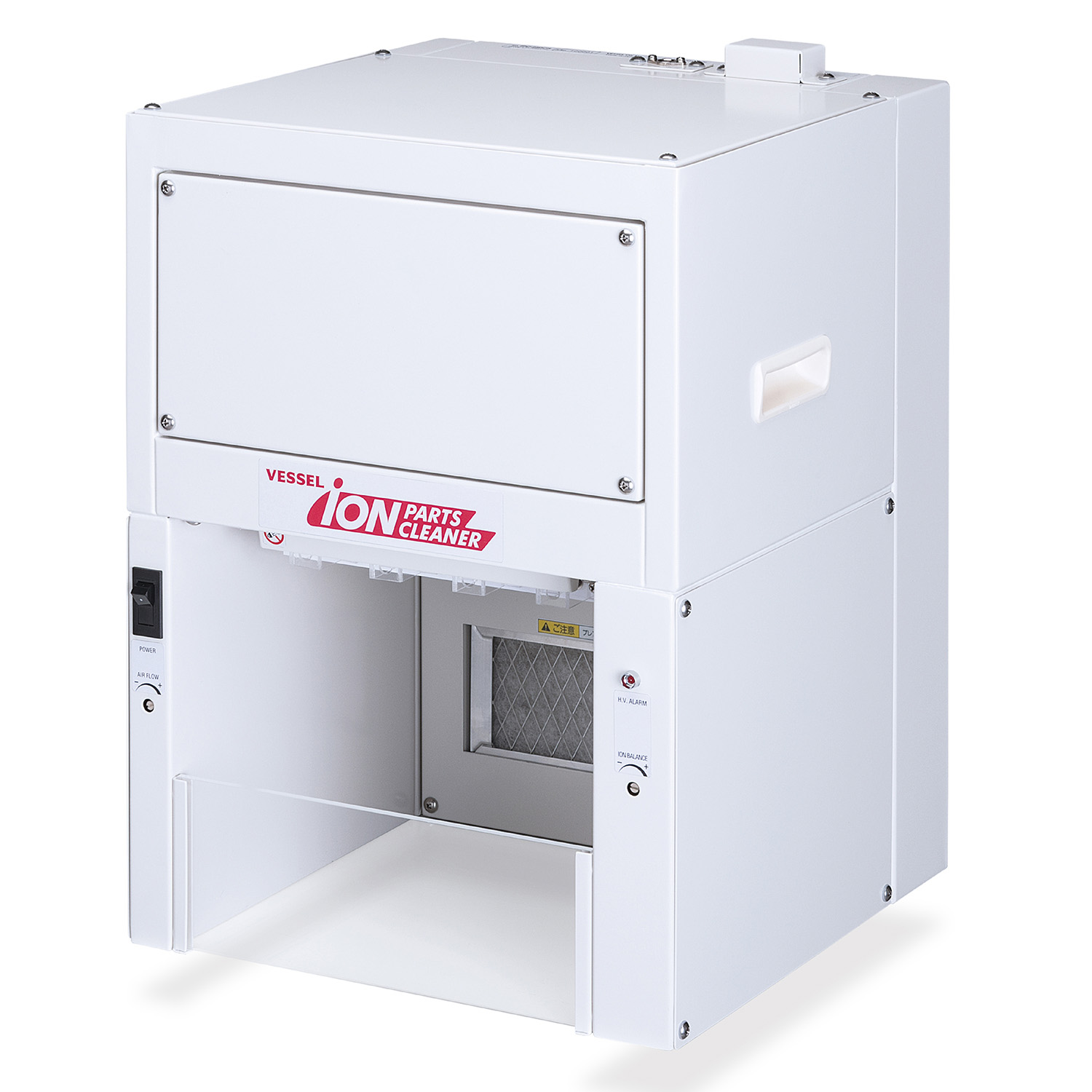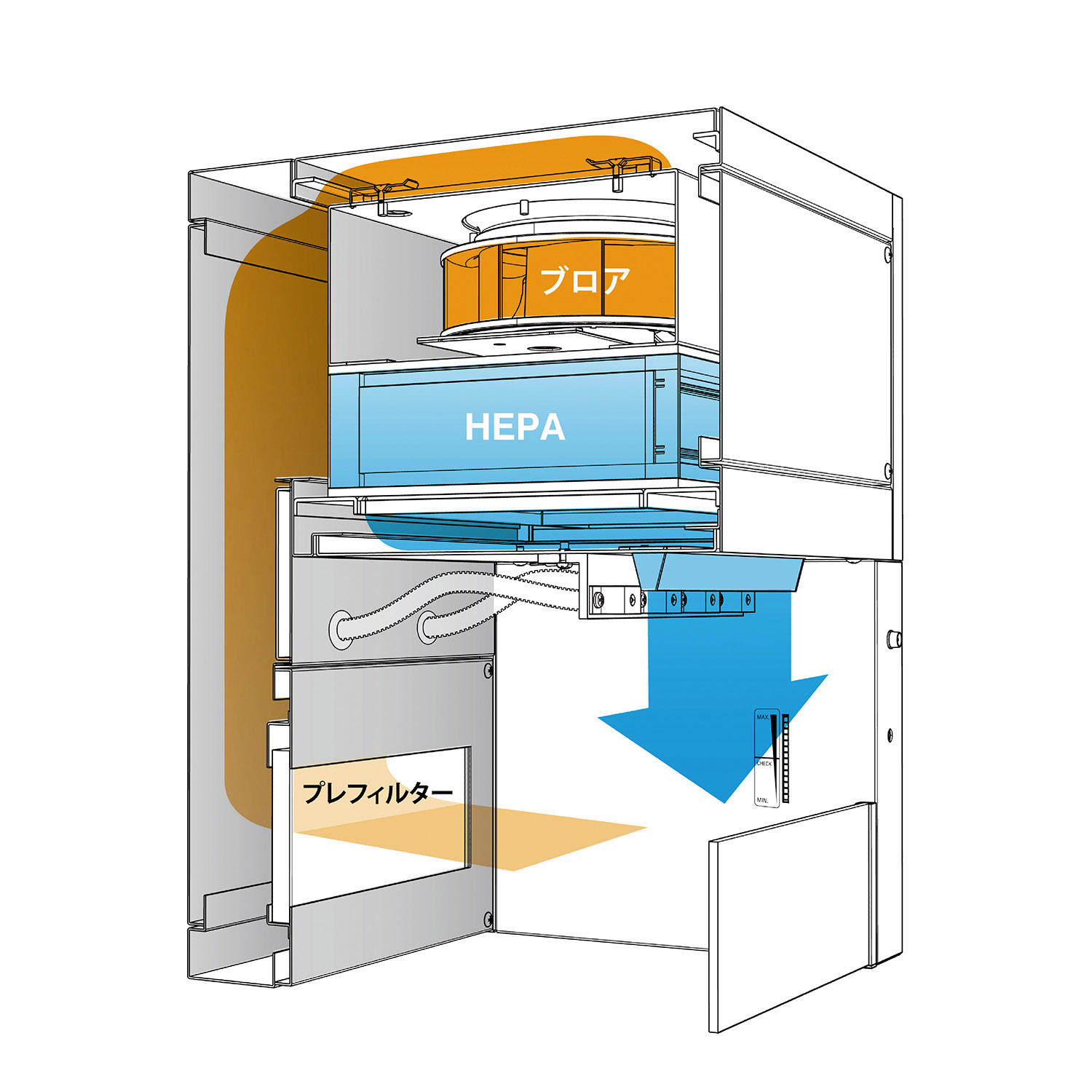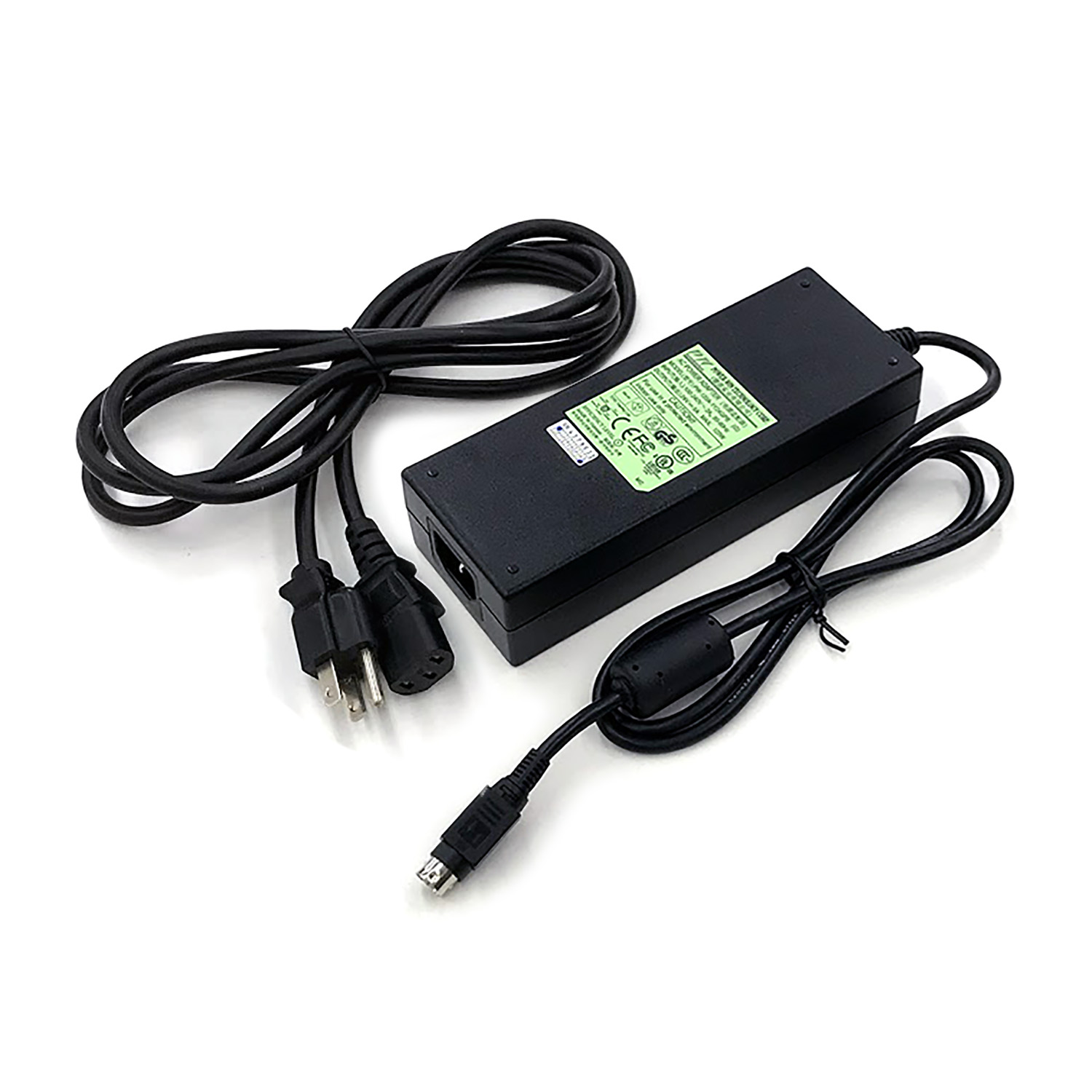 "ION CLEANING" - New Concept of Neutralization
* Cleaned air blow with HEPA filter
* DC ionizer incorporated, creating an ionized space
* Adjustable air blow volume
* No exhausted air by the air circulation system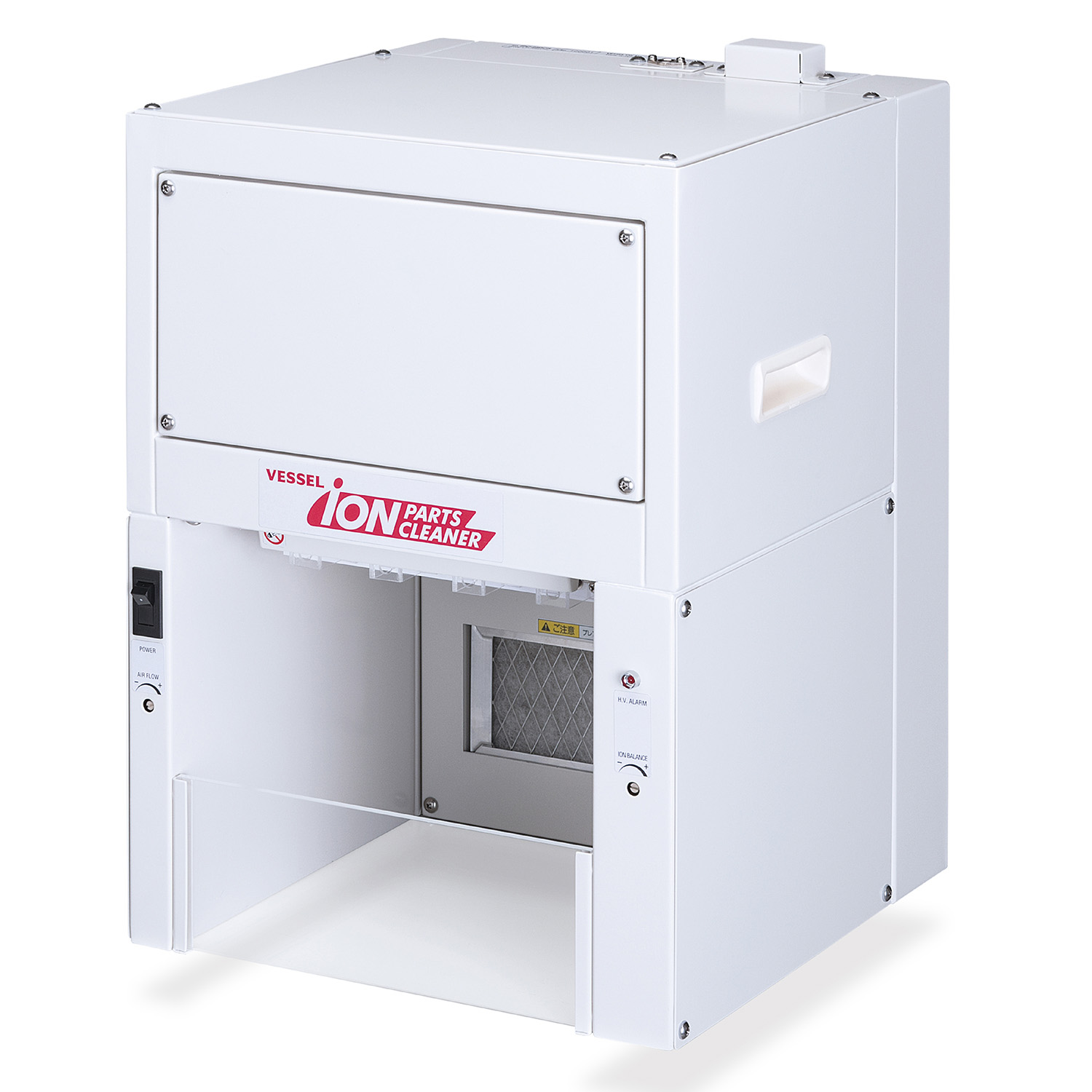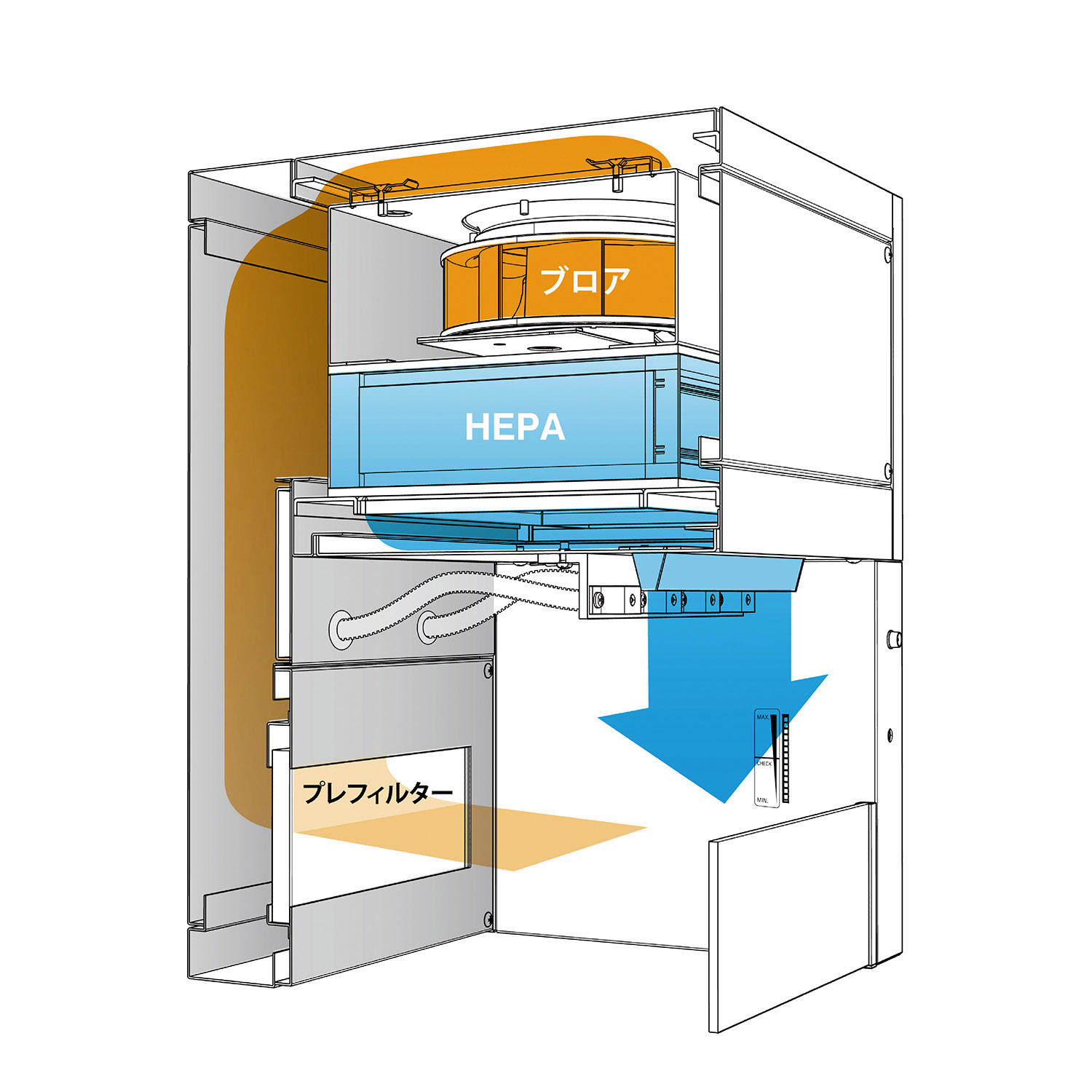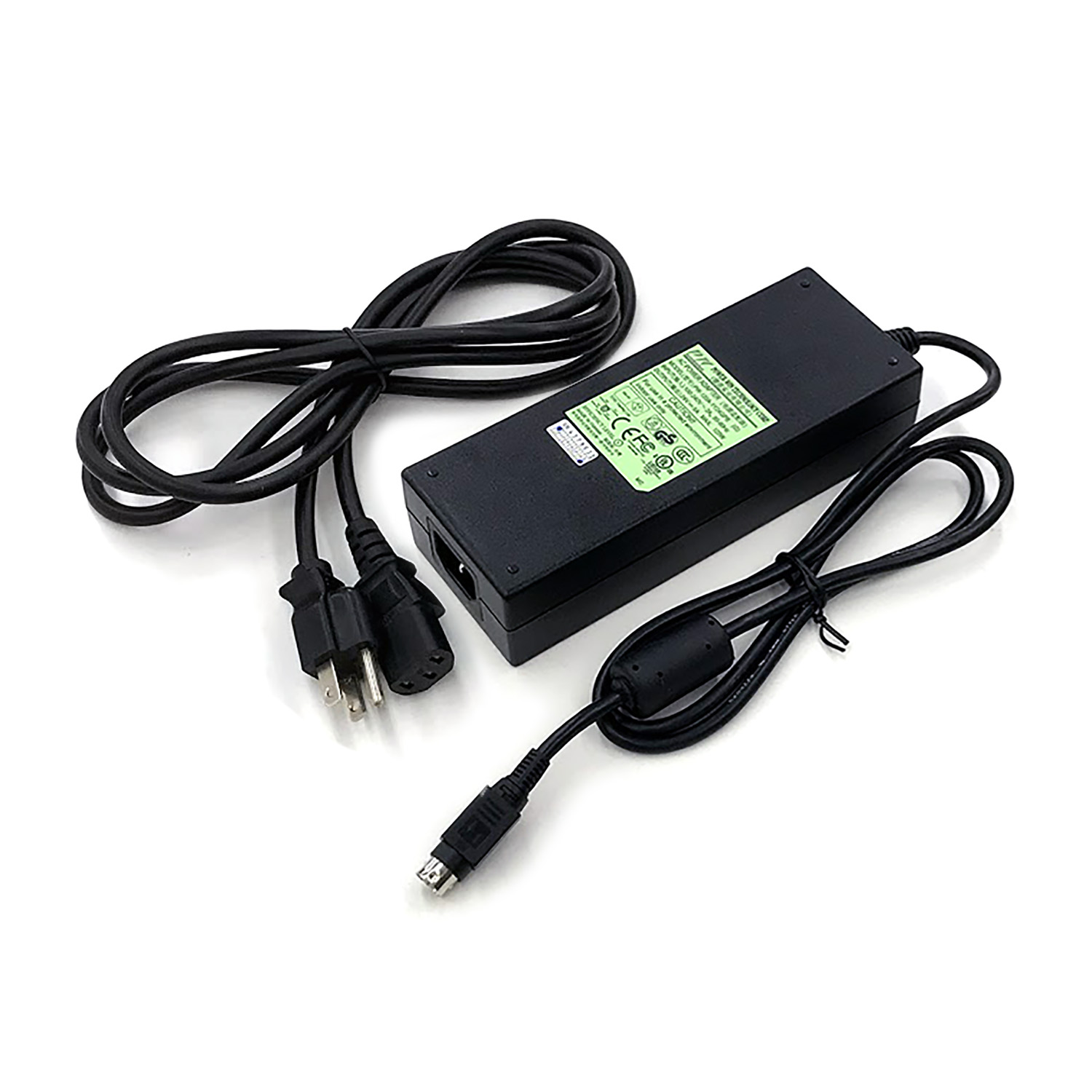 PRODUCT SPEC
Model
Body Size

(mm)

Weight

(g)

Applied voltage
Current consumption

(A)max.

Noise level

(dBA)

Fan speed (max)

(m3/min)

Power consumption

(W)

EDP No.

IPC-250CR

515 x 350 x 345
2200
+6kV,-3 to -7kV
4.5
74
1.5
108
623201
Ionizing method: DC Corona discharge
Ion balance: Within 30V
Item PKG (mm): 540 x 400 x 385
Relevant
Power Adapter No.AD24-150-PD4
CATALOG / LEAFLET
DRAWING / CAD
In case that you fail to download DXF files.
2D Data (DXF files) may not be downloaded correctly by left click and a series of letters may be shown in some computer environment.
In this case, please click right over letters "DOWNLOAD", choose "Save Target As...", and download. If the file extension is ".html", please change it to ".dxf".