HAND TOOLS
Screwdrivers, Wrenches, Wire Strippers, and so on.
Ball Point Wrench No.8300BP(H3)

Ball Point Wrench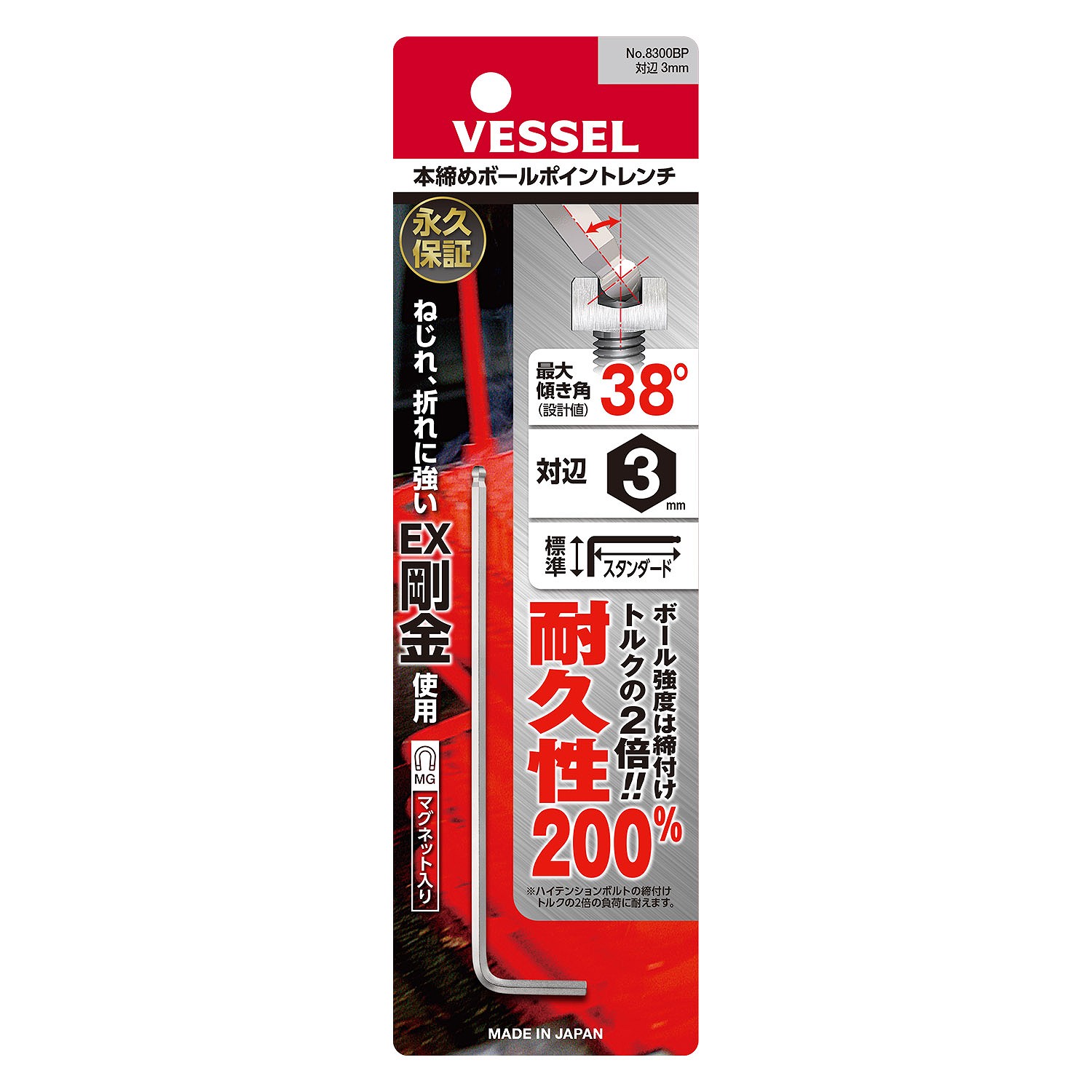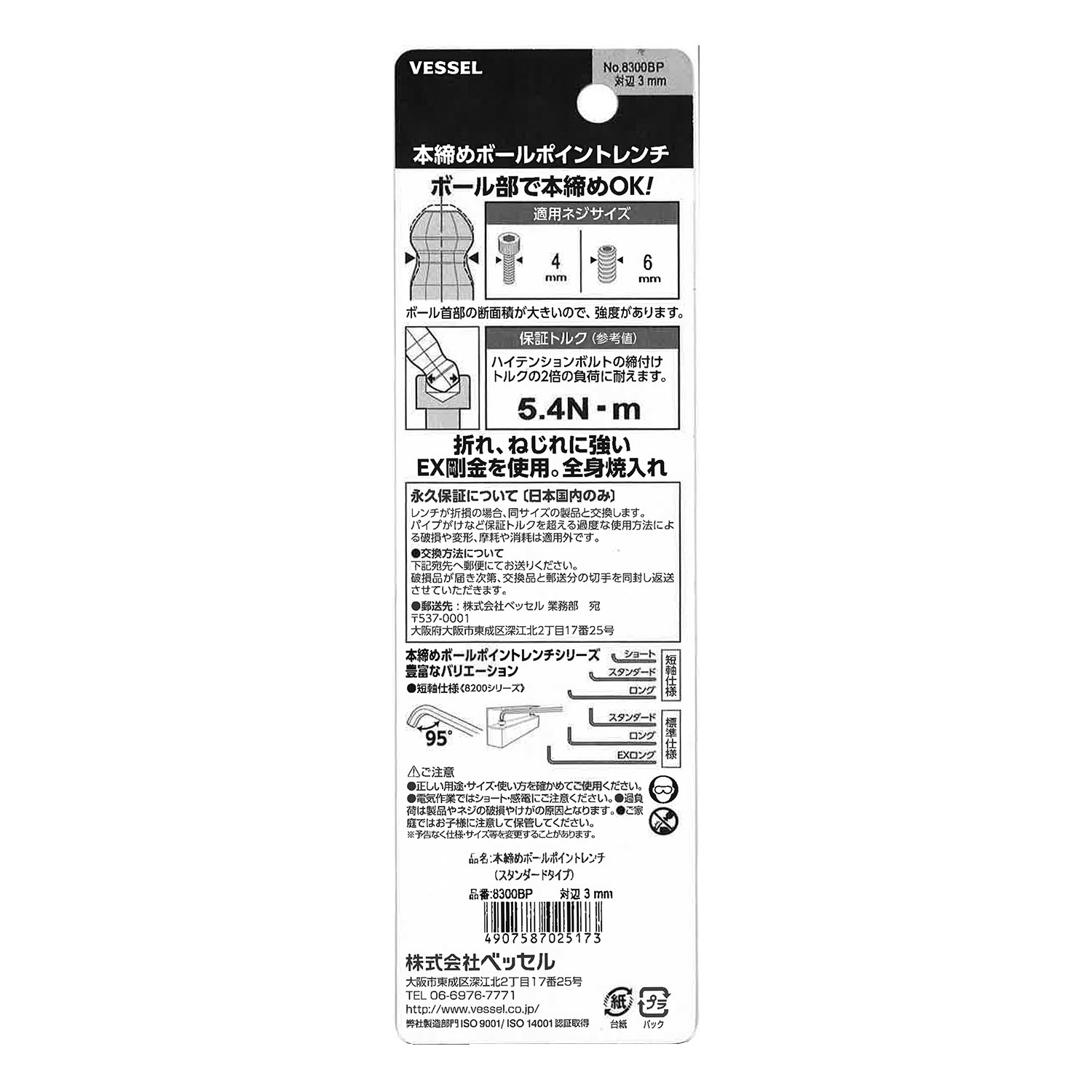 Resistant to twist and breaking.
* Reliable performance and superior durability.
* Extra Superalloy, VESSEL's Unique Steel Material, fully hardened and with a magnet. Made in Japan.
* Quick tightening from an inclined angle.
* Maximum tilting angle 38 degrees (Designed value).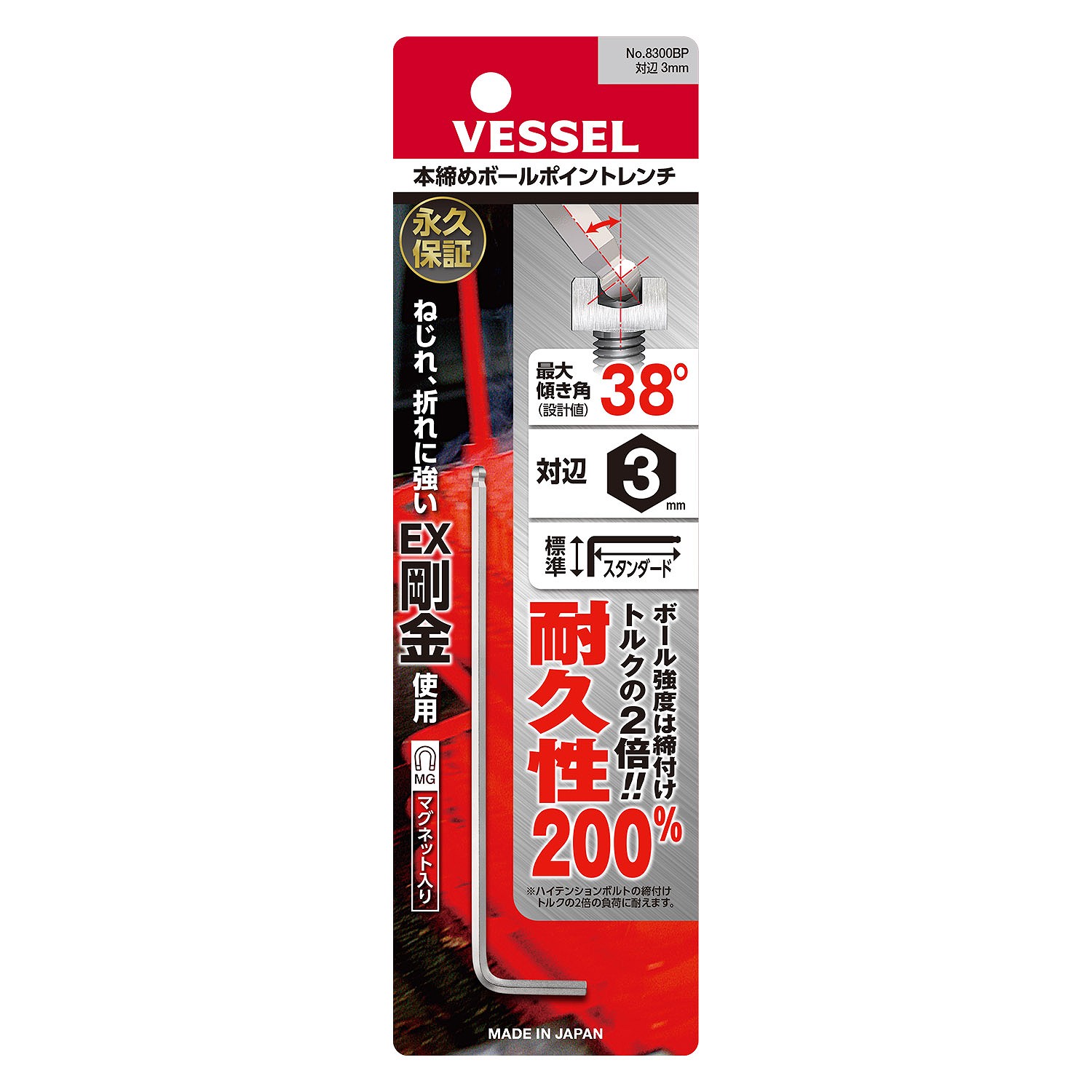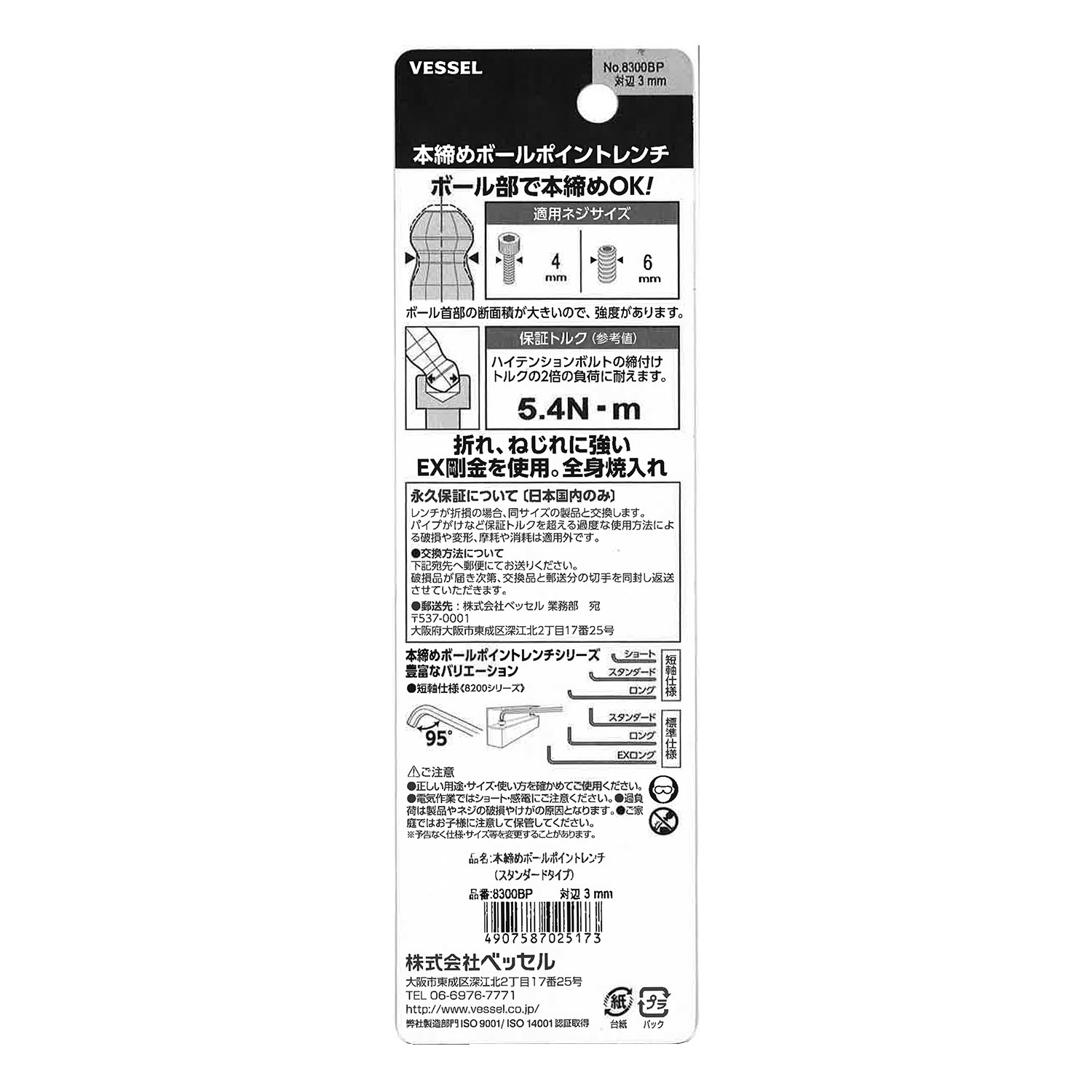 PRODUCT SPEC
Model
Overall Length

(mm)

Longer bent length

(mm)

Shorter bent length

(mm)

Weight

(g)

Inner C/T
Outer C/T
EDP No.


				

8300BP(H3)


						
104

								
101

						
20

						
7

						
10

						
100

						
143920

			
Item PKG (mm)
200 x 60 x 8
CATALOG / LEAFLET
Related products