HOME >
PRODUCTS >
"RAINBALL" L-wrench 9-pc set No.8909BP(8900BP 9-pc set)
HAND TOOLS
Screwdrivers, Wrenches, Wire Strippers, and so on.
"RAINBALL" L-wrench 9-pc set No.8909BP(8900BP 9-pc set)

"RAINBALL" L-wrench 9-pc set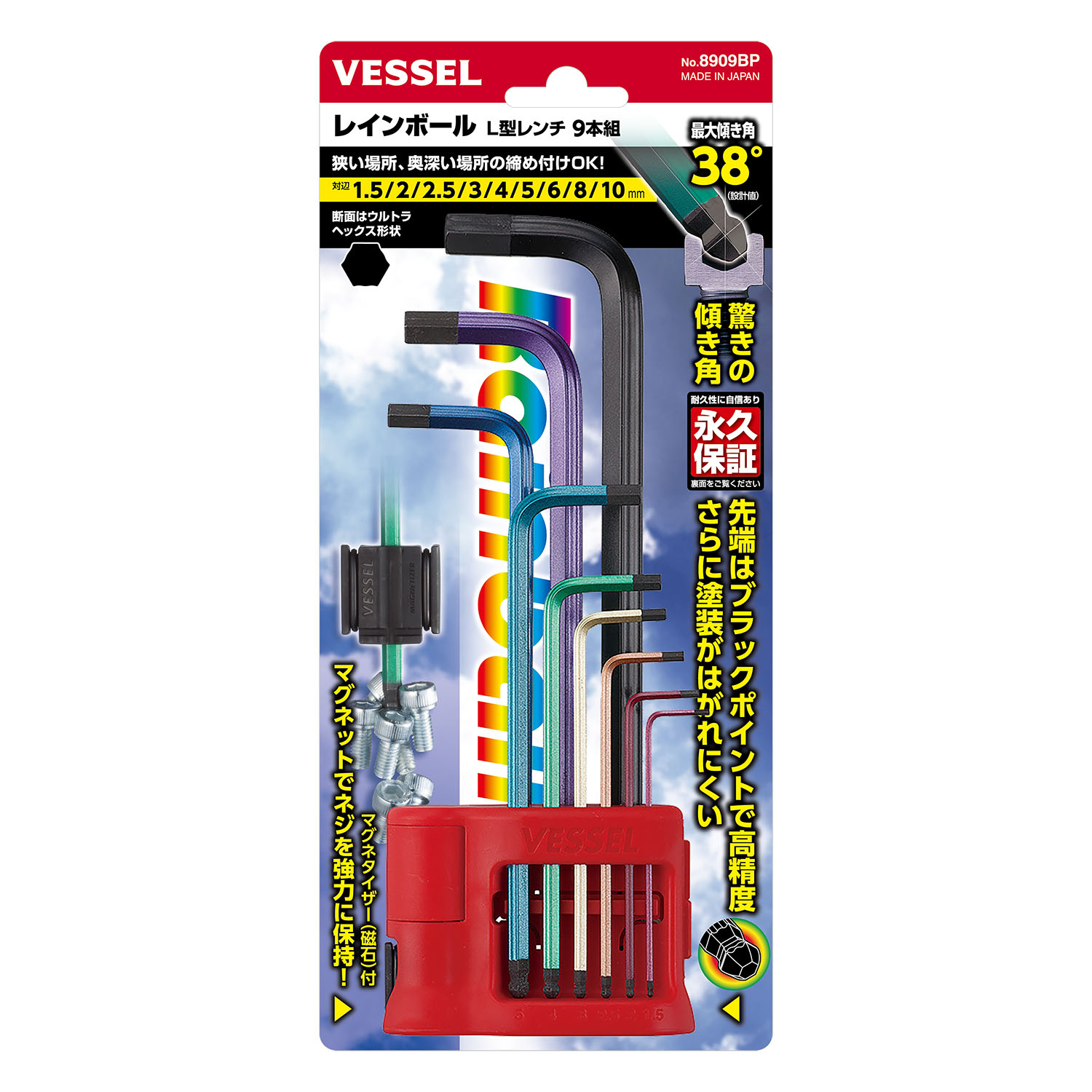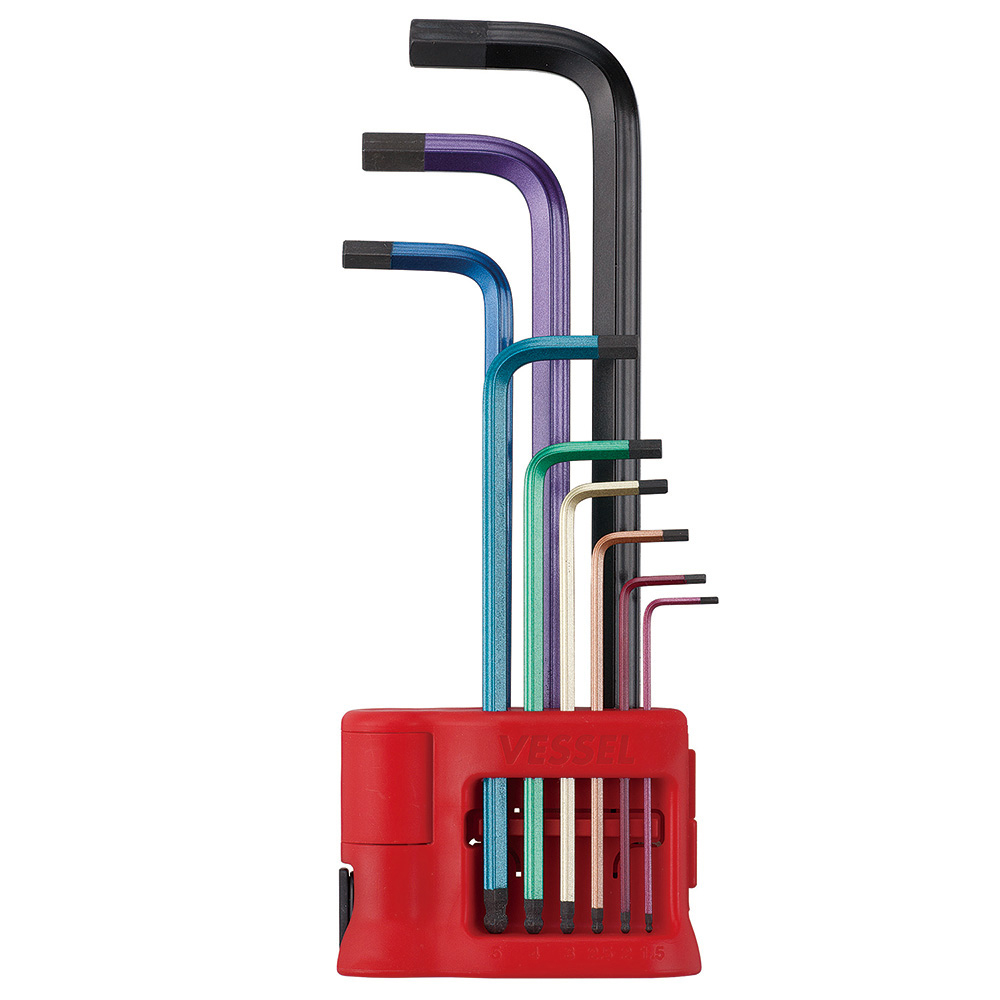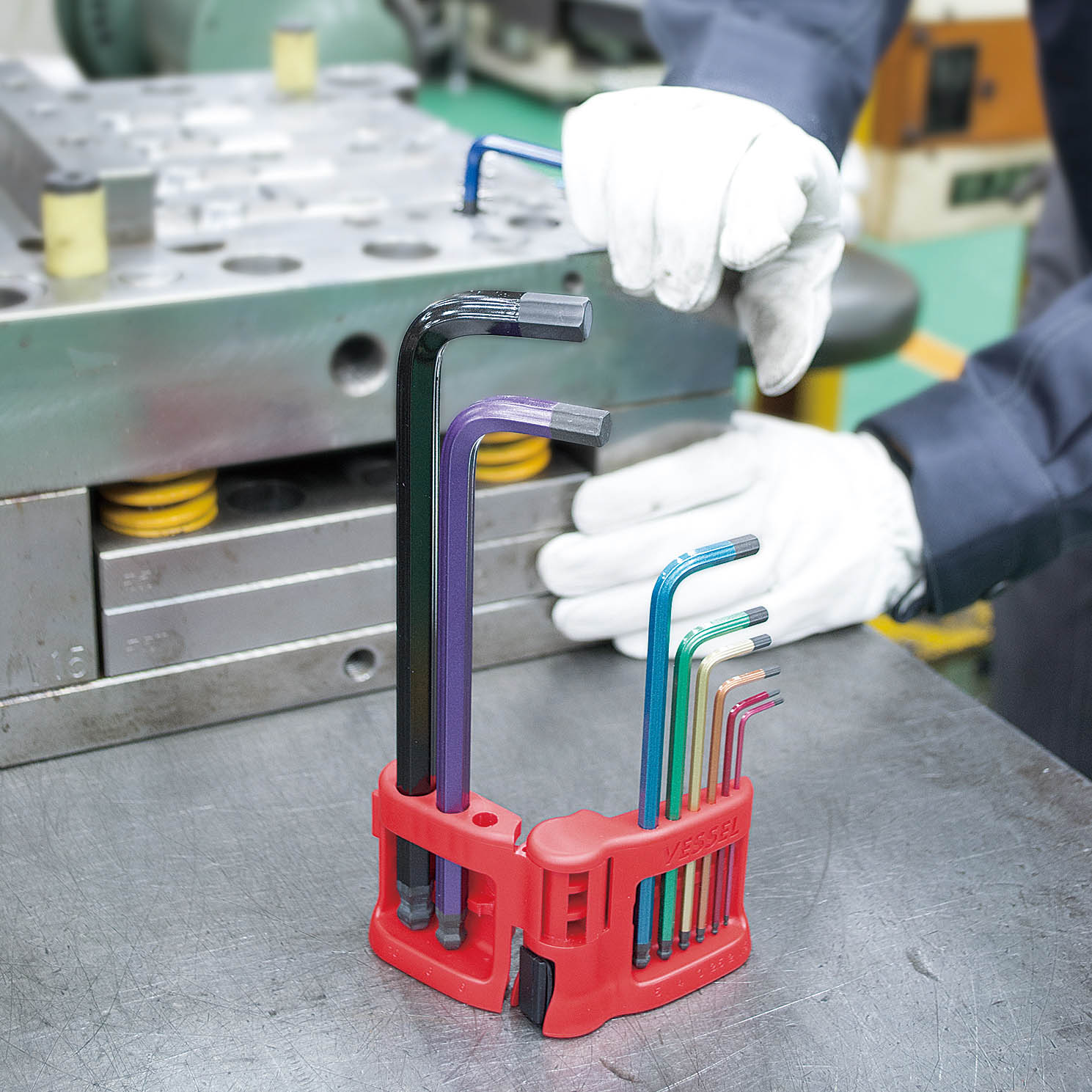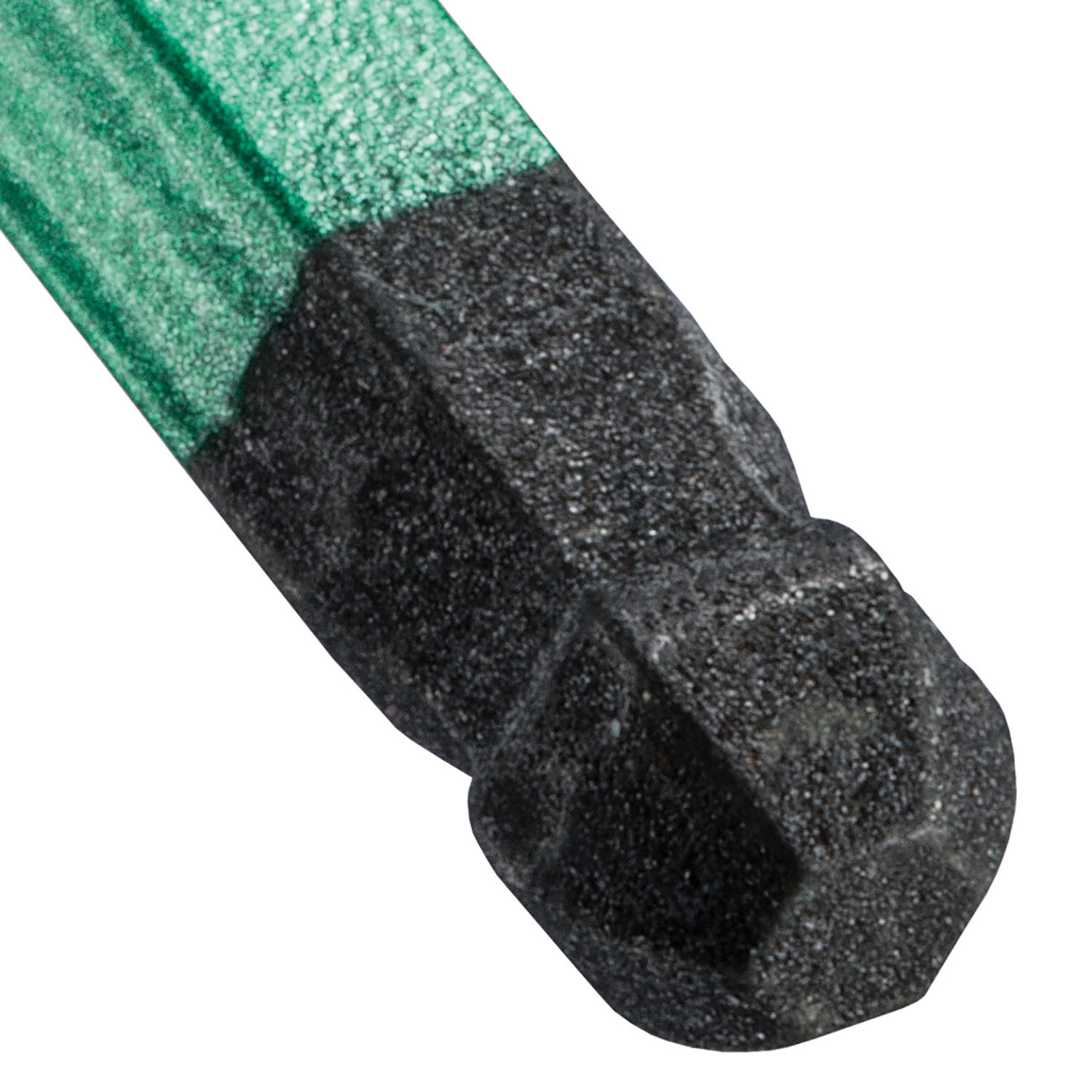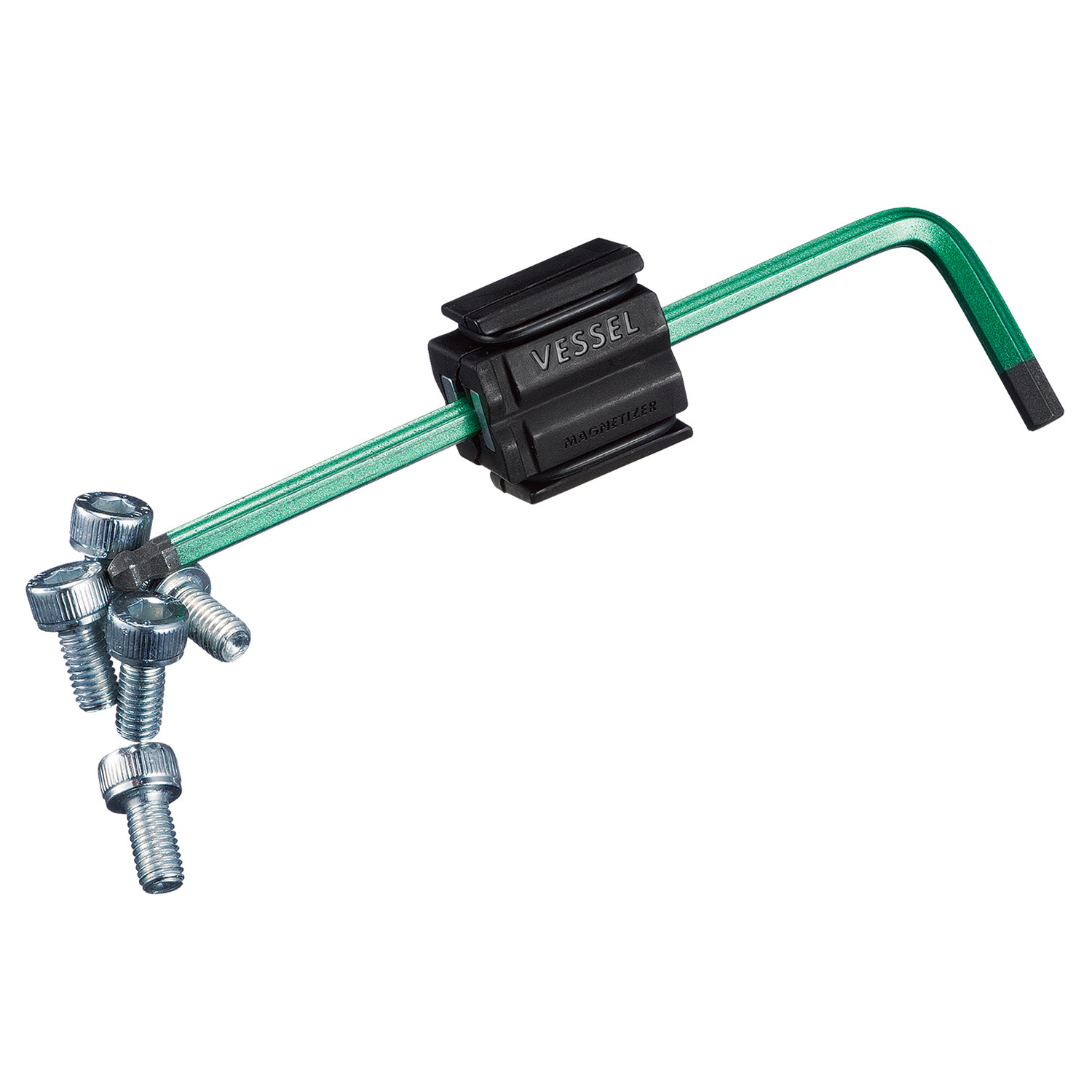 High functionality and improved workability
* Provided with a holder that opens like a fan and utilized as a stand, together with a magnetizer. Can be fixed onto level metal parts of machine tools, automated machinery, surface plates, etc. by the magnetic force of the magnetizer mounted to the lower part of the holder.
* The magnetizer can be taken out from the holder and used to magnetize and demagnetize a wrench.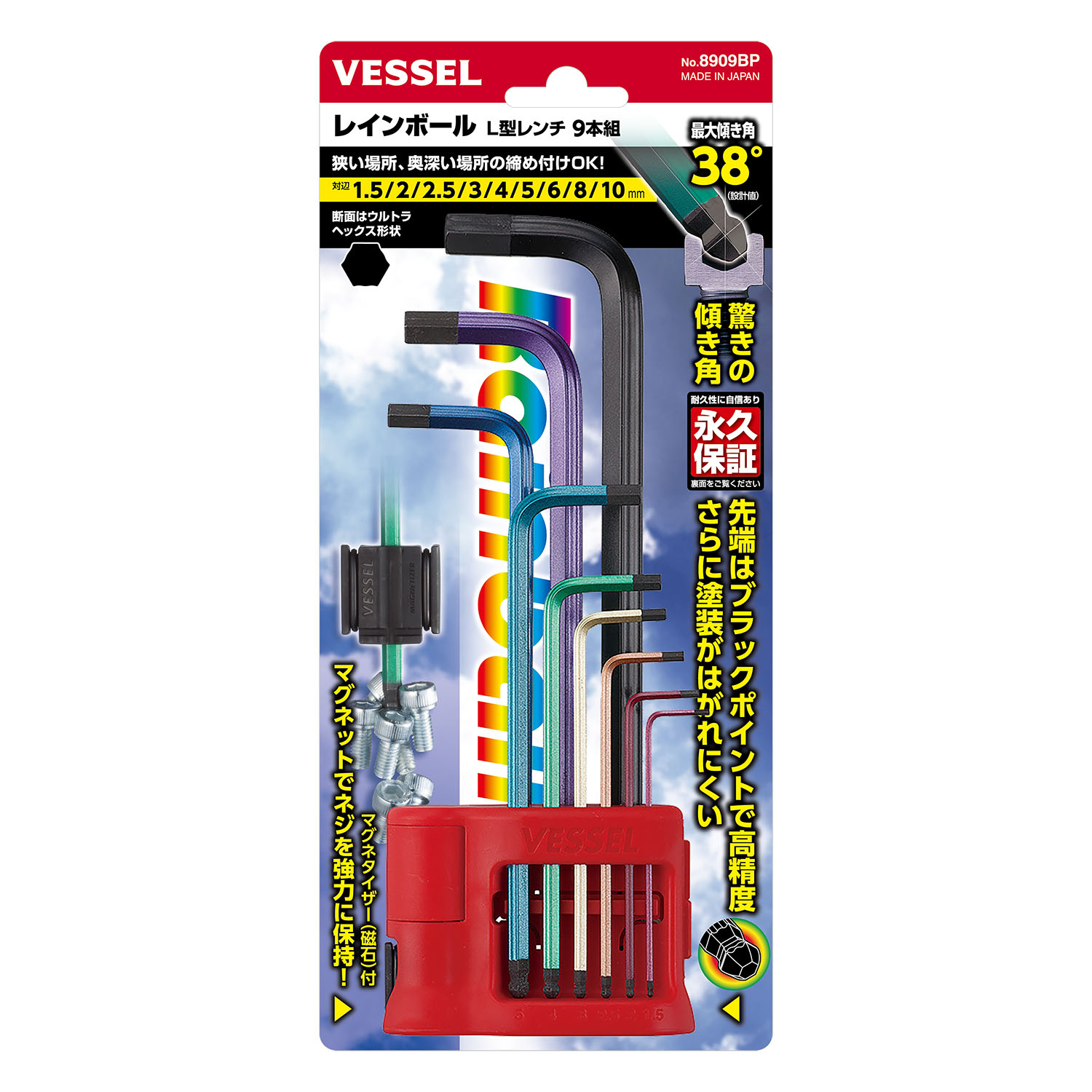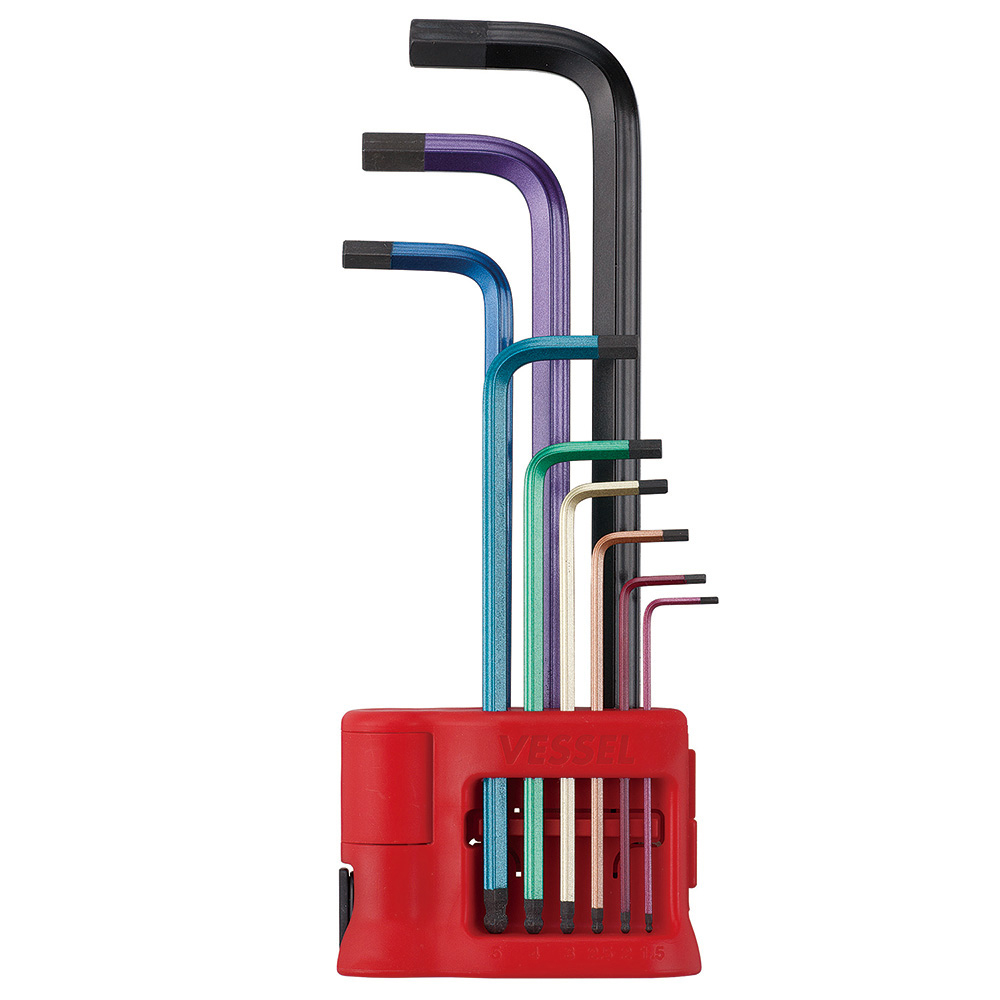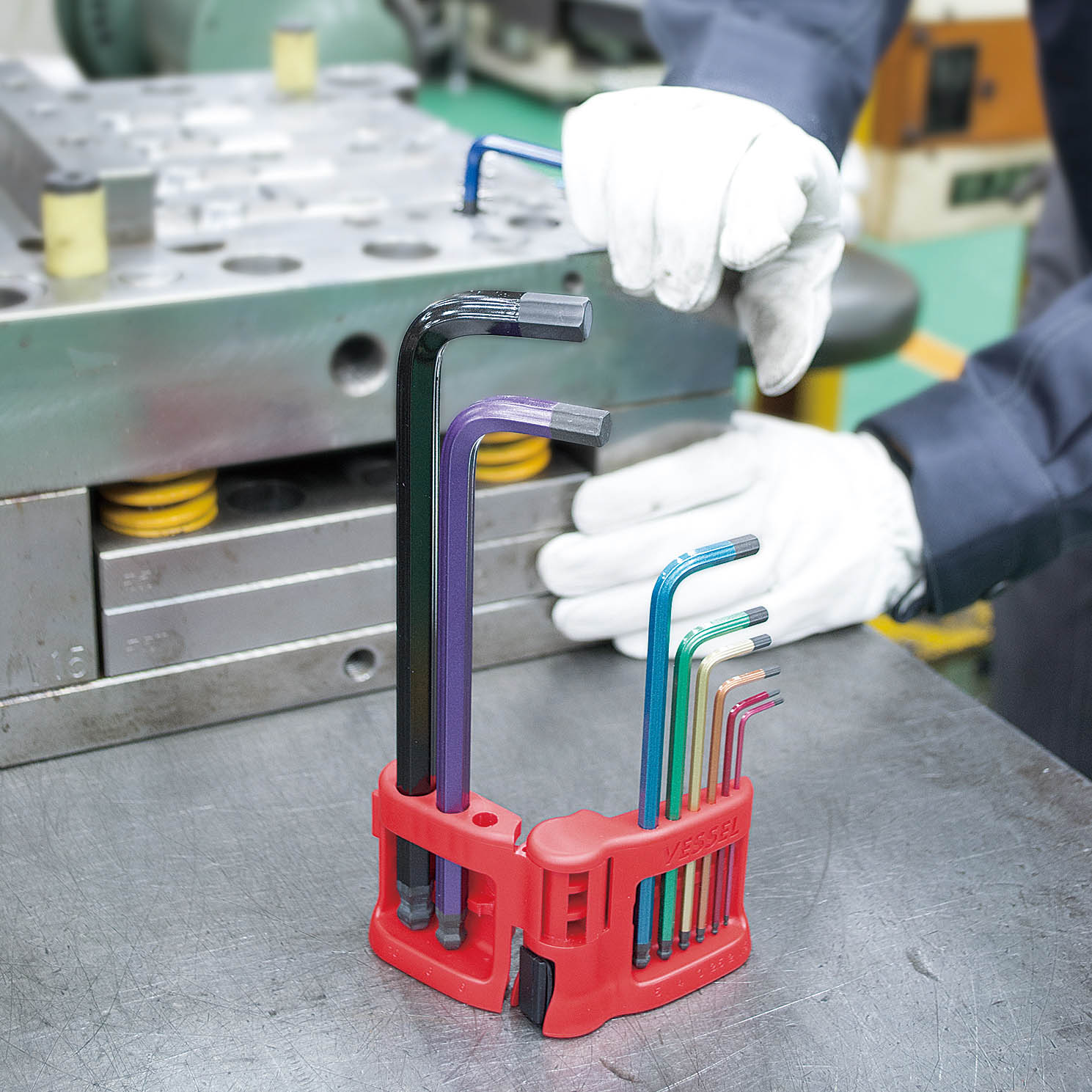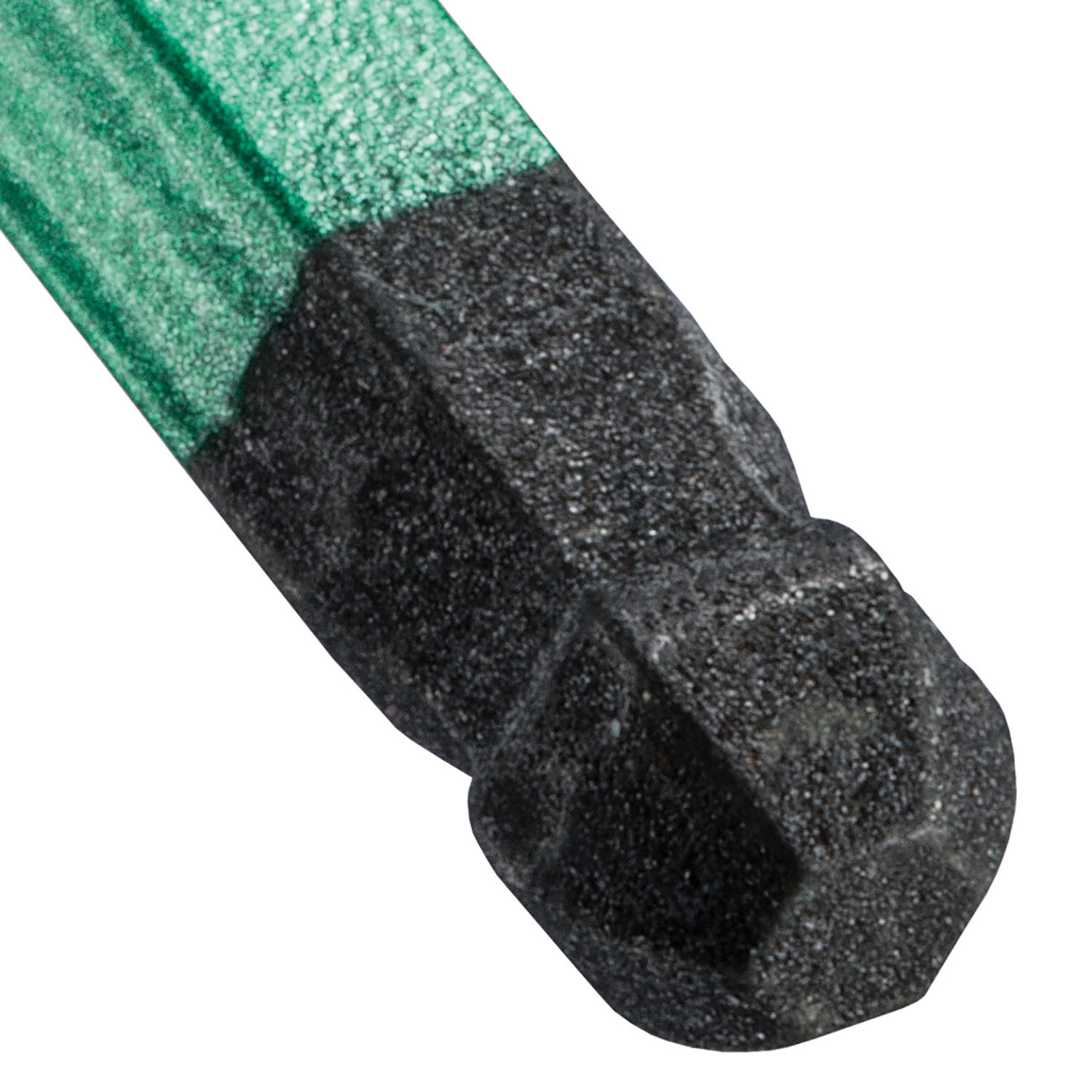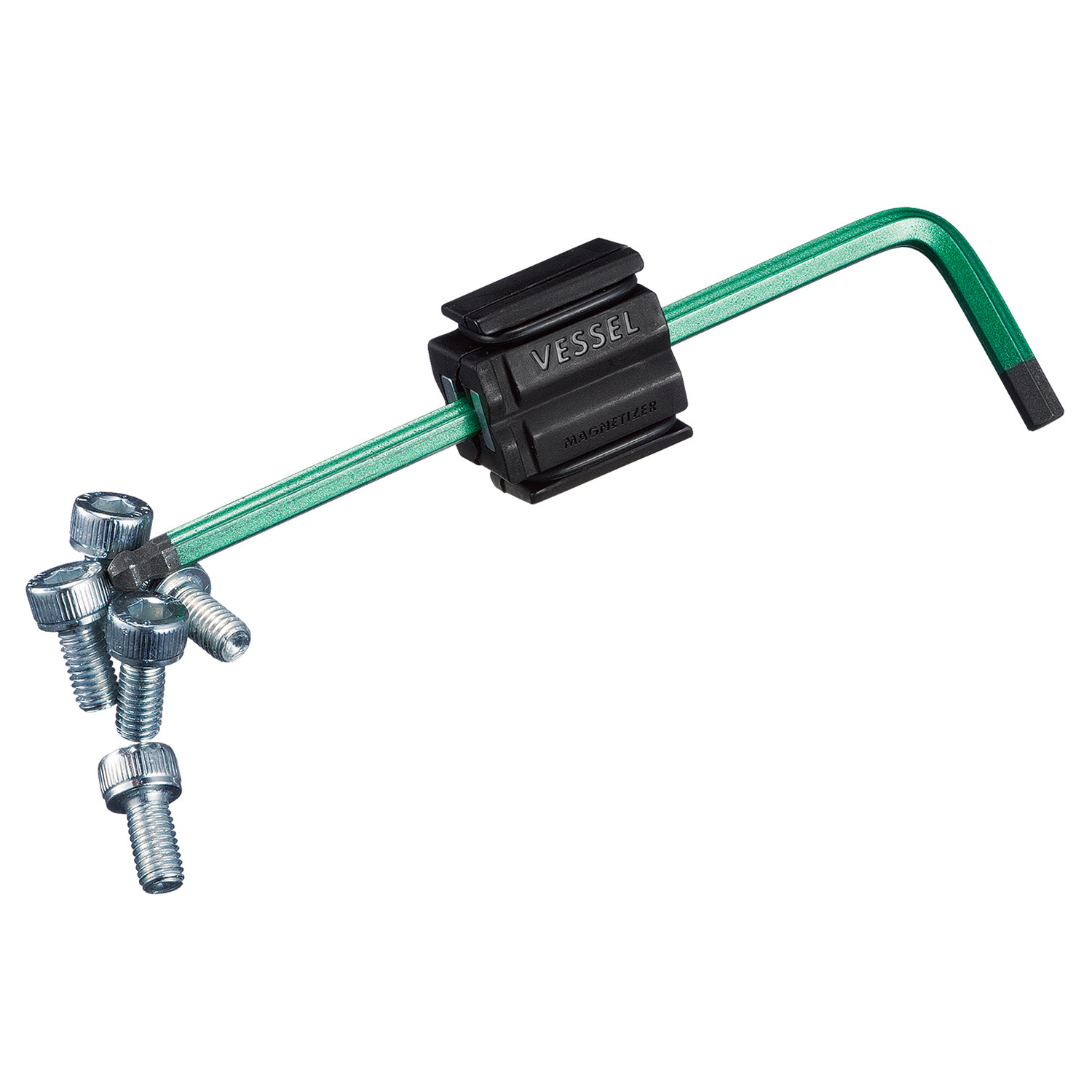 PRODUCT SPEC
Model
Overall Length

(mm)

Weight

(g)

Inner C/T
EDP No.


				

8909BP(8900BP 9-pc set)


						
200

												
355.8

						
5

								
144351

			
Details
(8900BP 9-pc set)
Item PKG (mm)
245 x 110 x 35
Contents
* H1.5, 2, 2.5, 3, 4, 5, 6, 8, 10mm * Magnetizer * Holder
CATALOG / LEAFLET