HAND TOOLS
Screwdrivers, Wrenches, Wire Strippers, and so on.
Wood-Compo Socket Wrench Set No.HRW2001M-W(1/4″sq)

Wood-Compo Socket Wrench Set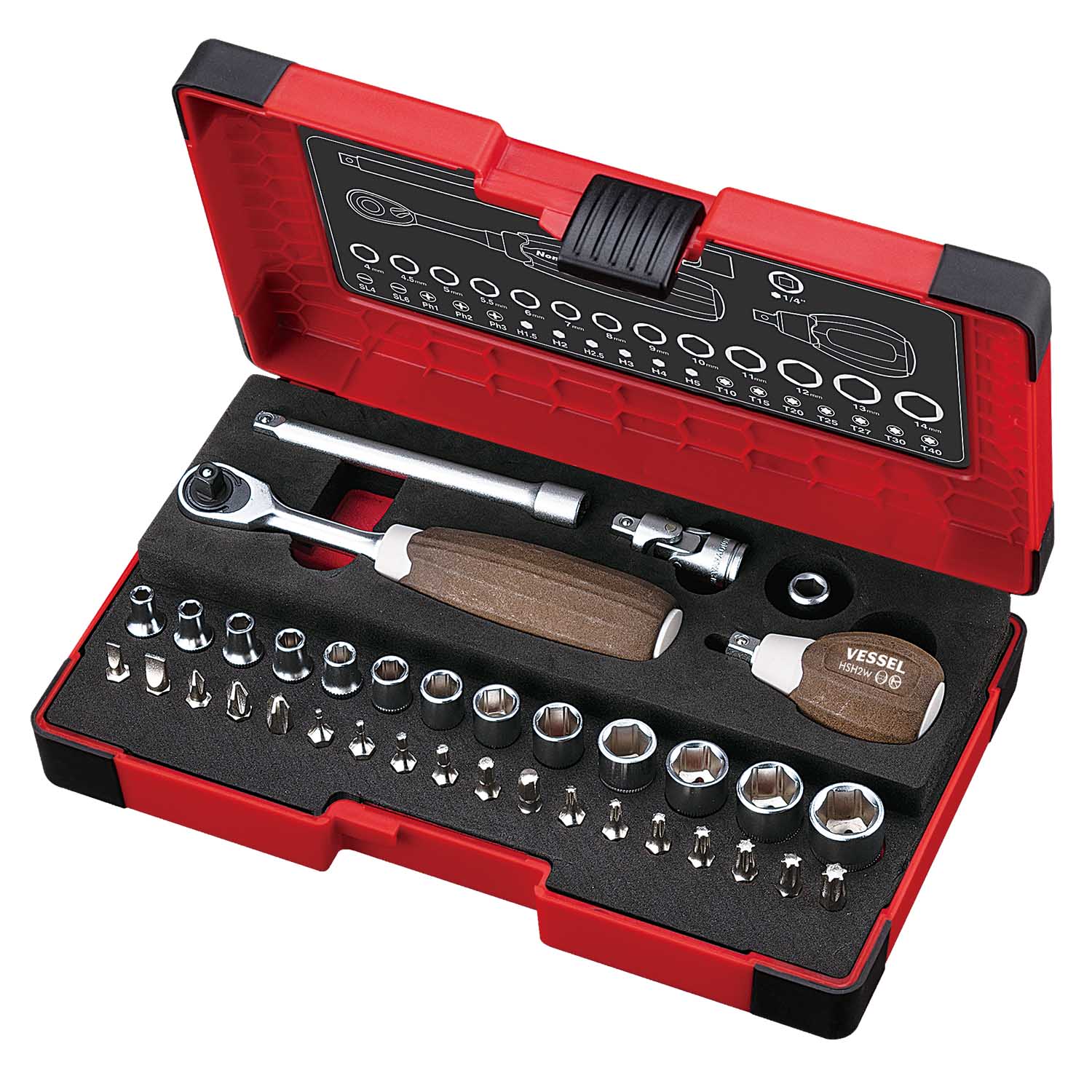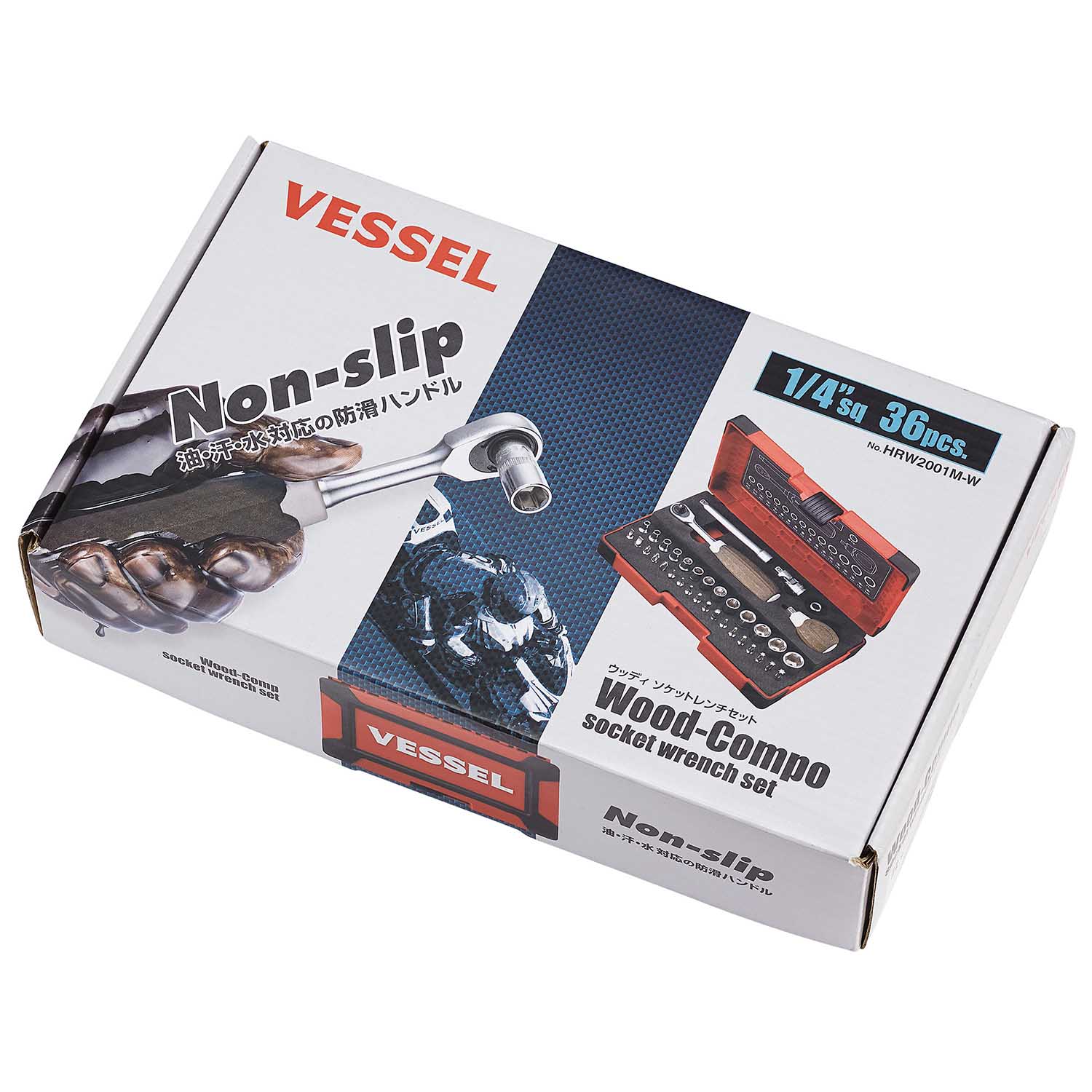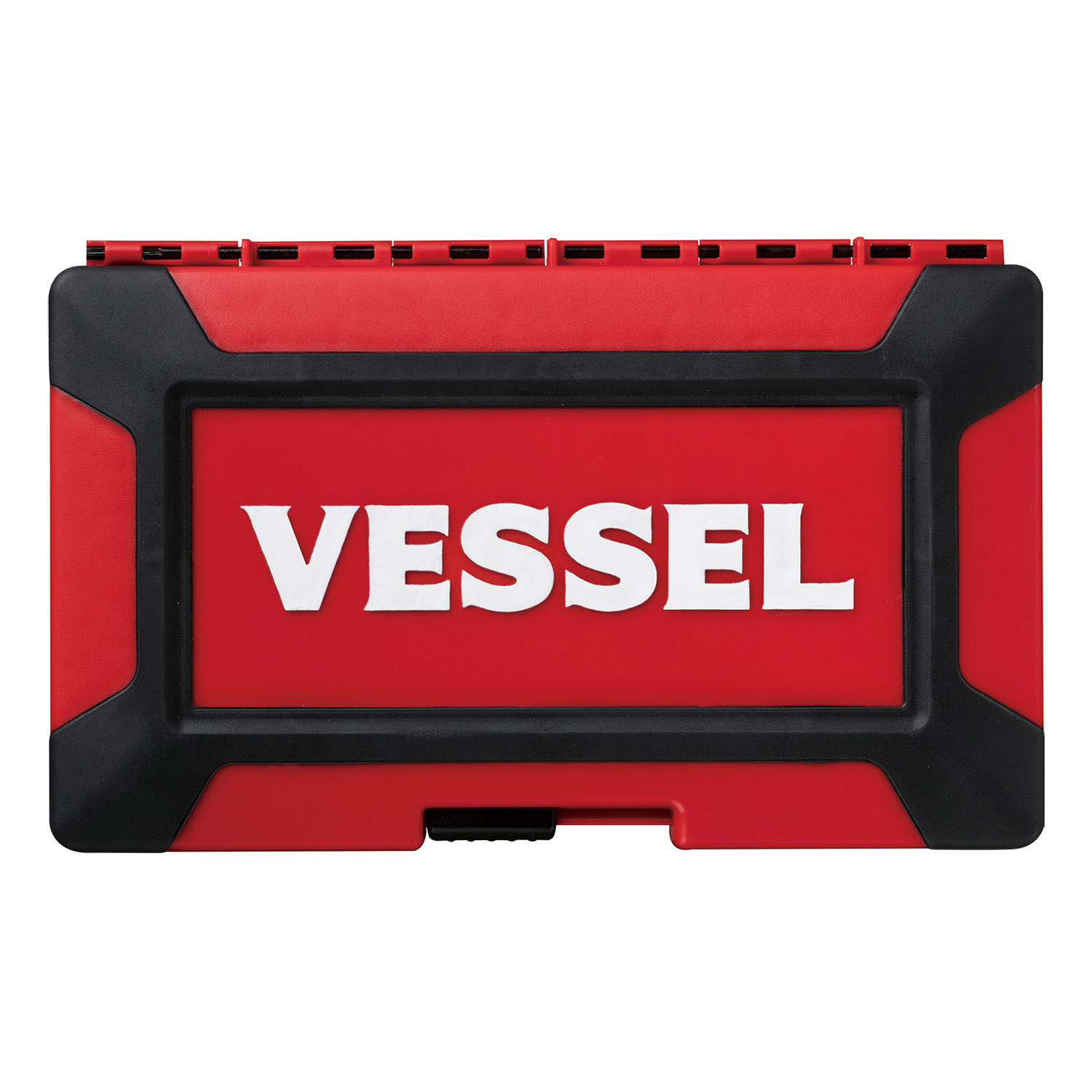 Impeccably Non-Slip
* Wood-composite resin, reproducing the natural material texture.
* Wedge type ratchet realizes a ultra small and highly durable head.
* Non-slip wood-composite handle.
* Surface contact avoiding the damage on the edges of bolts or nuts.
* The inside of the case is a 2-layer structure to prevent forgetting to put the tool back.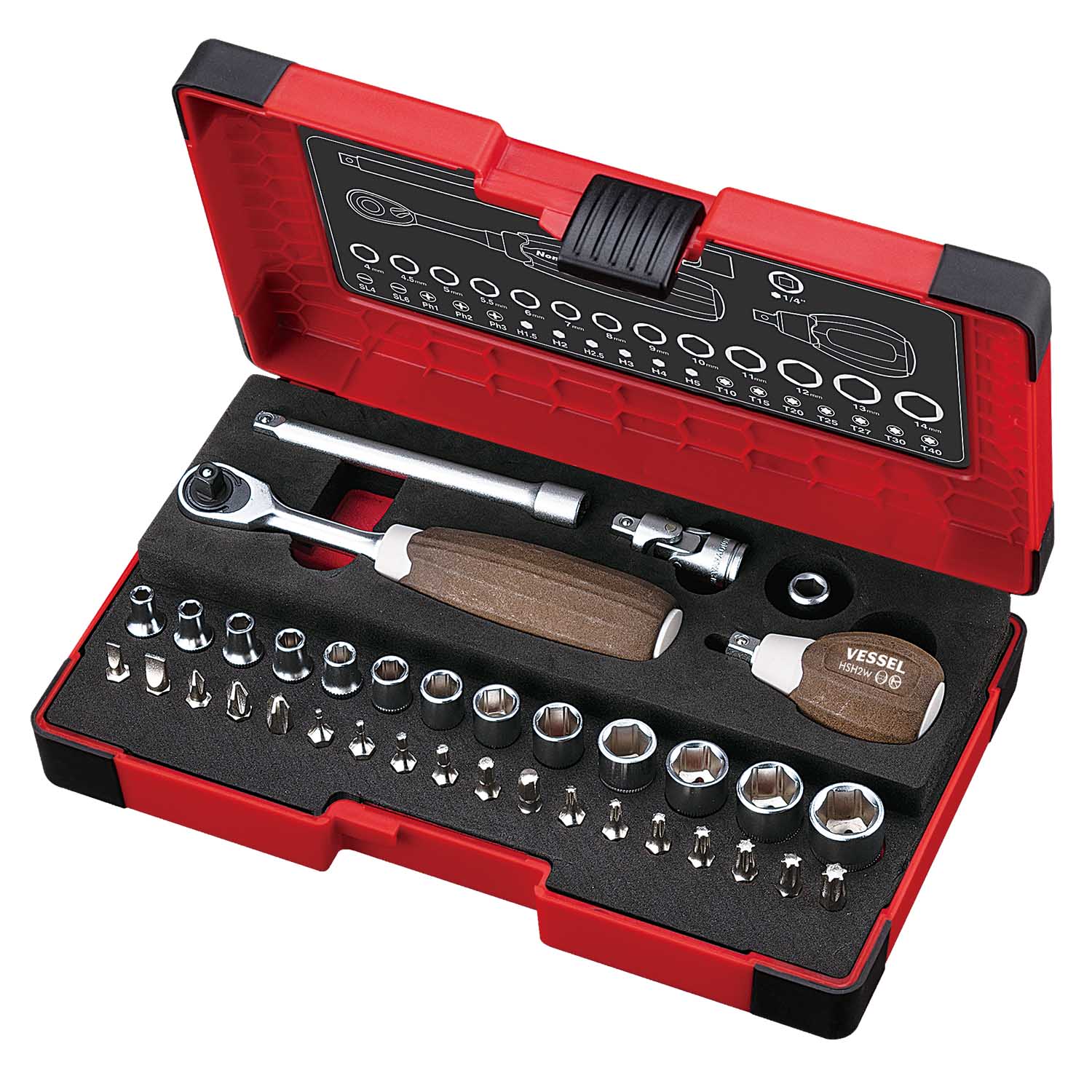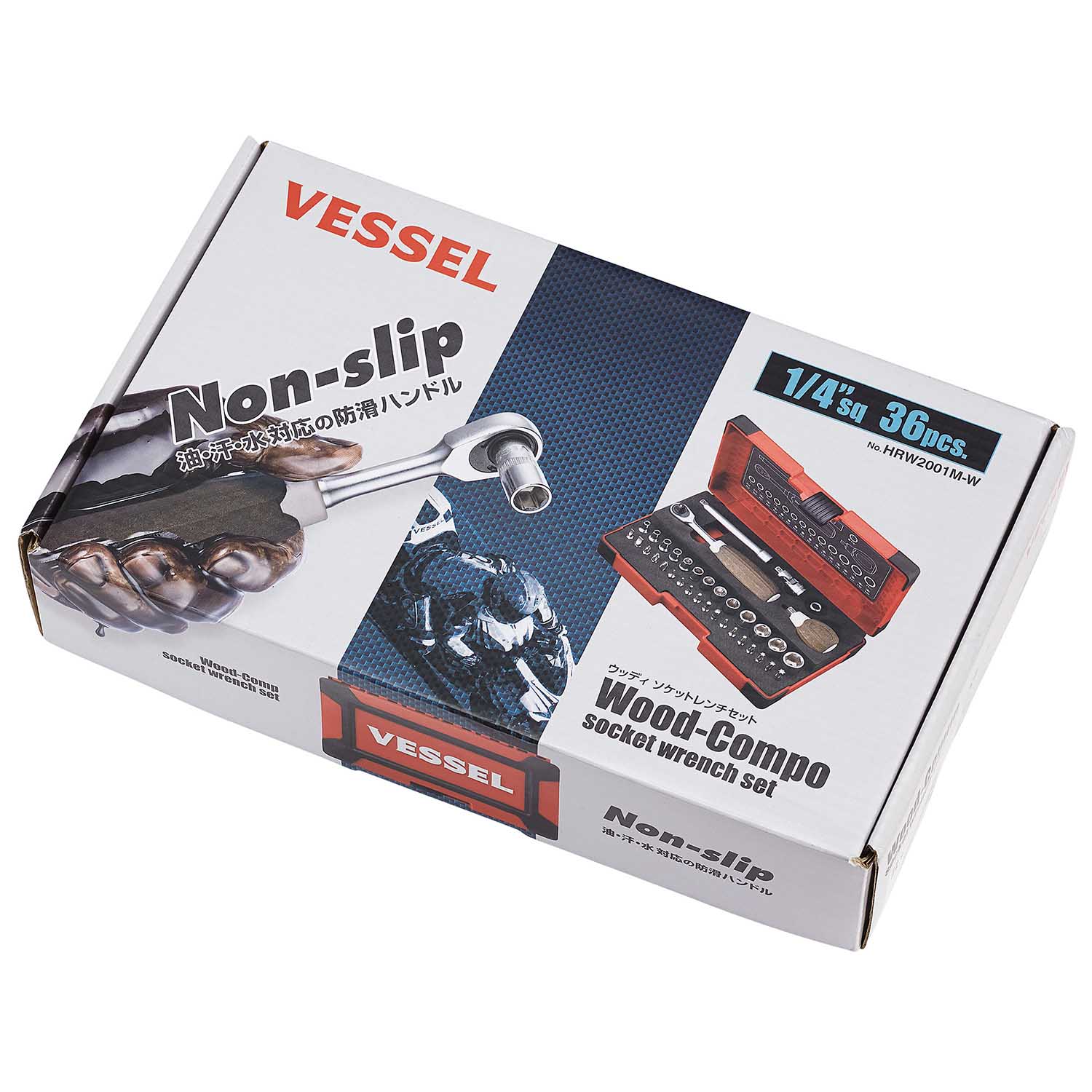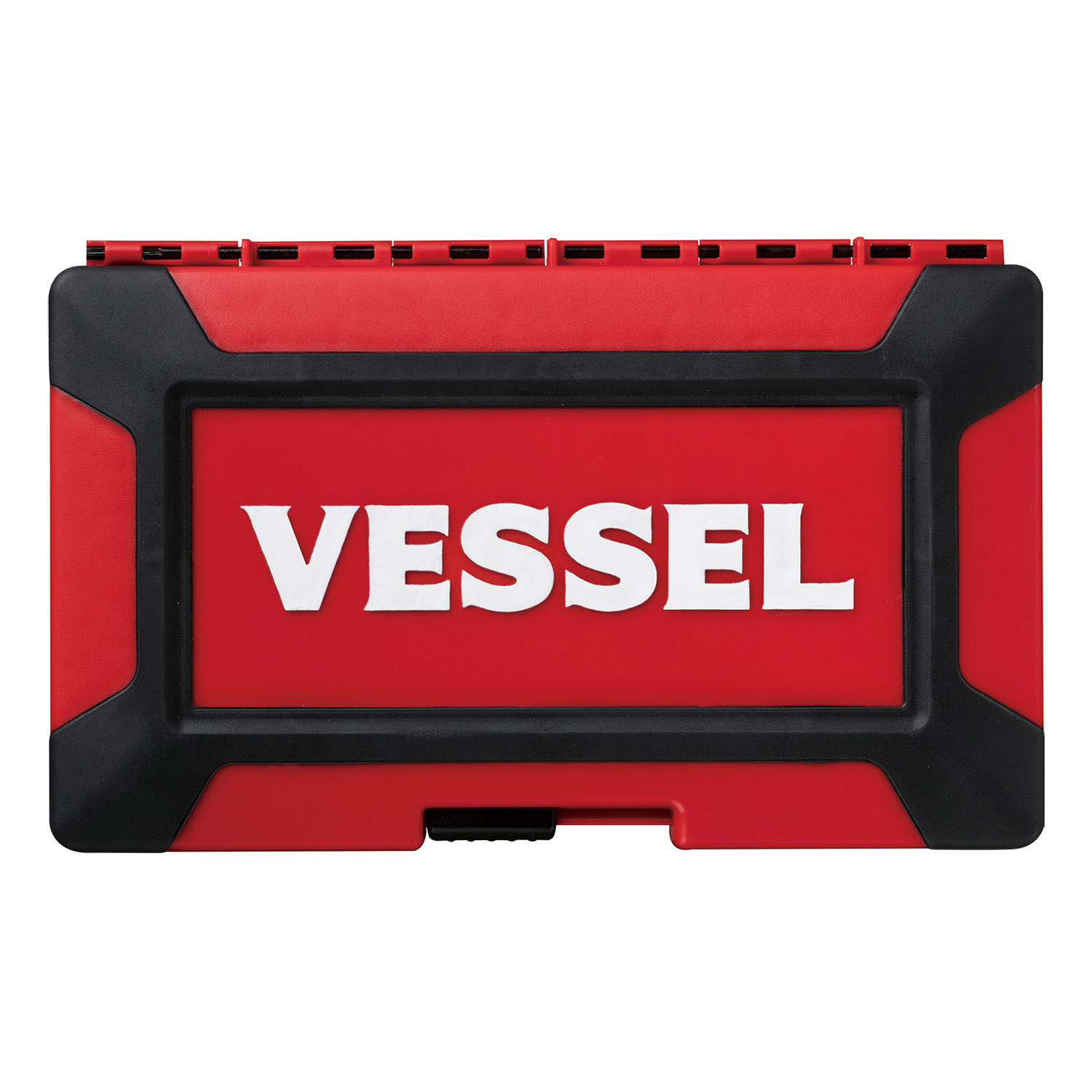 PRODUCT SPEC
Model
Weight

(g)

Inner C/T
Outer C/T
EDP No.


				

HRW2001M-W(1/4"sq)


														
960

						
3

						
9

						
162001

			
Item PKG (mm)
265 x 160 x 55
Contents
* Wood-compo ratchet handle 1/4"sq.(6.35mm) * Wood-compo stubby handle 1/4"sq.(6.35mm) * Universal socket adaptor 1/4"sq.(6.35mm) * Extension bar Overall length 100mm 1/4"sq.(6.35mm) * Bit socket adaptor 1/4"sq.⇔1/4"hex. * Hex 1/4"sockets:4,4. 5,5,5. 5,6,7,8,9,10,11,12,13,14mm * Bits:-4,-6,+1,+2,+3,H1.5,H2,H2.5,H3,H4,H5,T10,T15,T20,T25,T27,T30,T40
CATALOG / LEAFLET
Related products