AIR NIPPERS
Air Nippers, Servo Heat Nippers, Air Scissors, and so on.
Hand Held Air Nipper No.GT-N10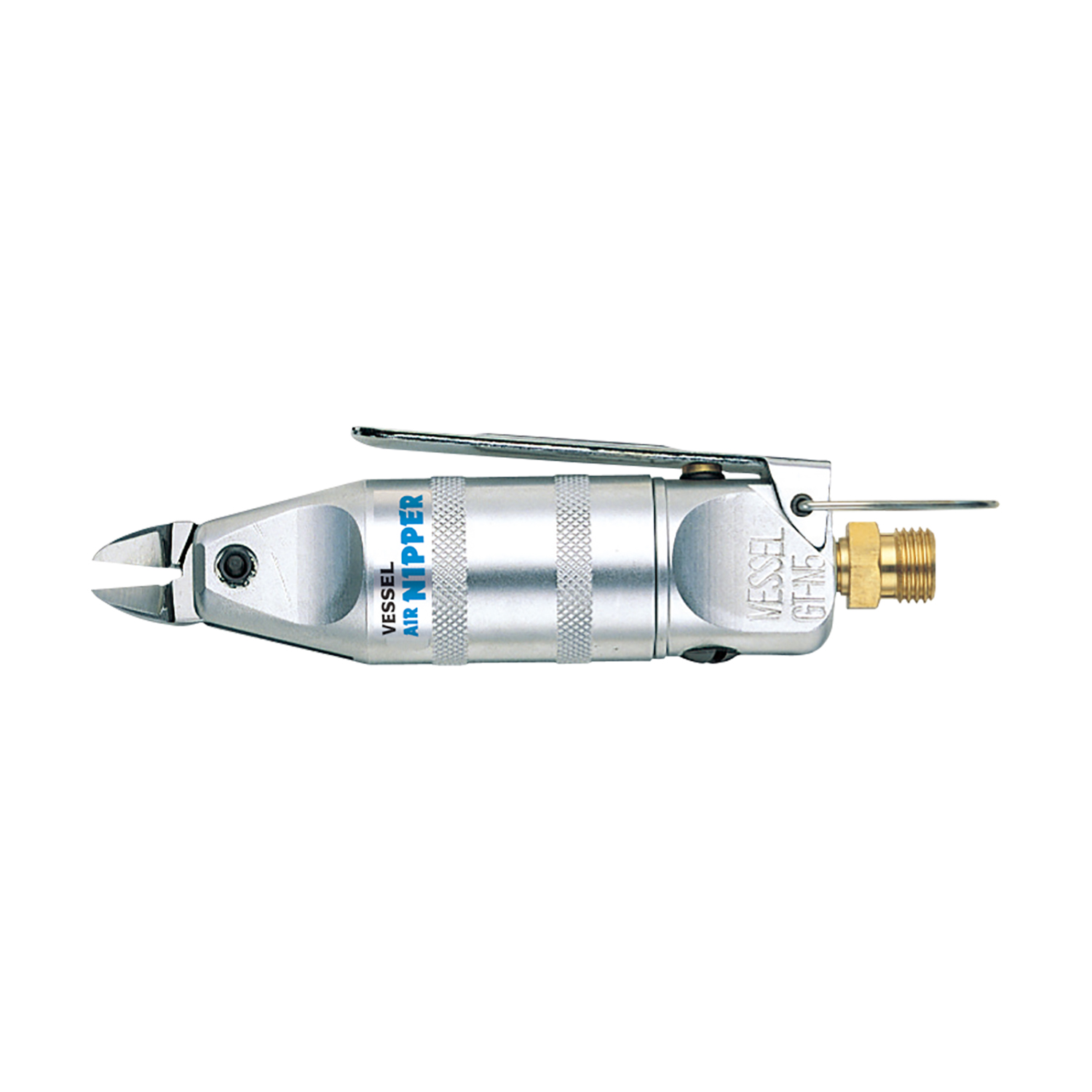 For cutting or crimping of resin or metals
* VESSEL's made-to-order blades provide solutions for a virtually unlimited range of needs, leading to safer and more efficient working conditions, and less fatigue for the operator. ・N20, N30 and N50 have the air cock.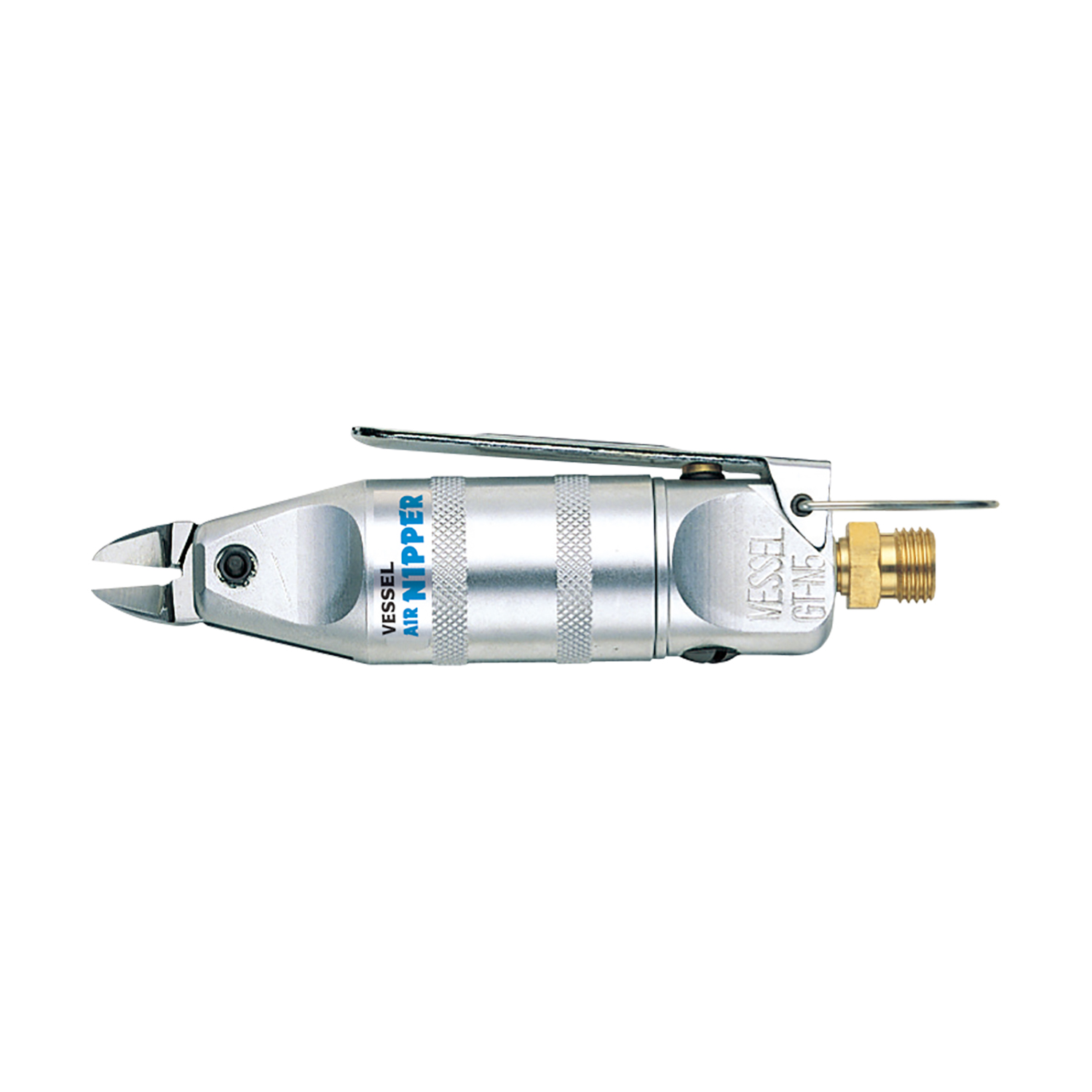 PRODUCT SPEC
Model
Capacity O/D (mm)

Soft Plastic

Capacity O/D (mm)

Hard Plastic

Capacity O/D (mm)

Copper

Capacity O/D (mm)

Steel

Air consumption

(cm3 /str.)

Air pressure

(MPa)

Hose Coupling I/D

(mm)

Body
Hose coupling
Overall Length

(mm)

Weight

(g)

EDP No.

GT-N10

4
2.6
1.8
1.2
116
0.4 to 0.5
5
Rc 1/4
Rc 1/4
132
185
360005
CATALOG / LEAFLET
DRAWING / CAD
In case that you fail to download DXF files.
2D Data (DXF files) may not be downloaded correctly by left click and a series of letters may be shown in some computer environment.
In this case, please click right over letters "DOWNLOAD", choose "Save Target As...", and download. If the file extension is ".html", please change it to ".dxf".
Related products