HOME >
PRODUCTS >
Square Air Nipper (w/ Blade Opening Adjustment Function) No.GT-NS20H-1
AIR NIPPERS
Air Nippers, Servo Heat Nippers, Air Scissors, and so on.
Square Air Nipper (w/ Blade Opening Adjustment Function) No.GT-NS20H-1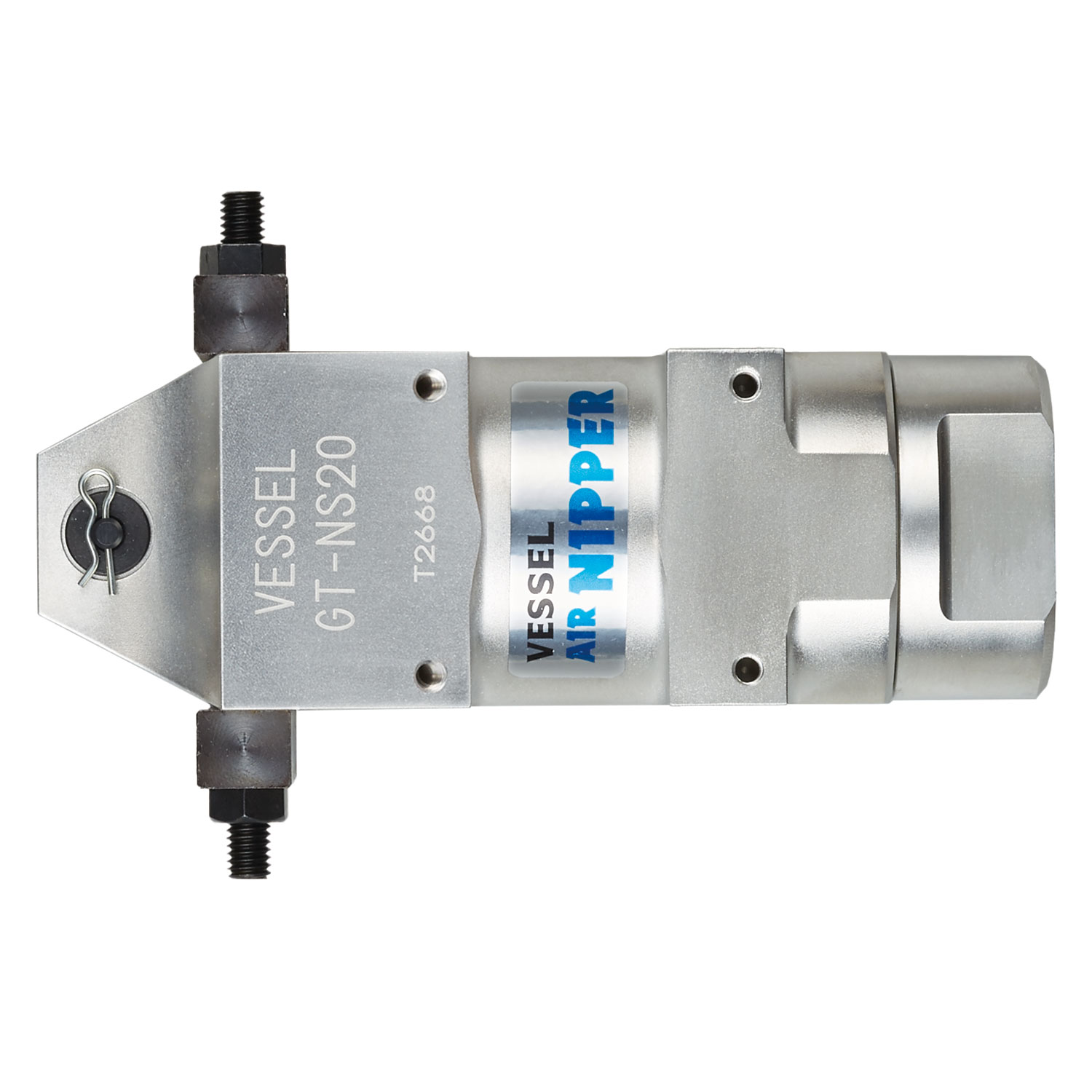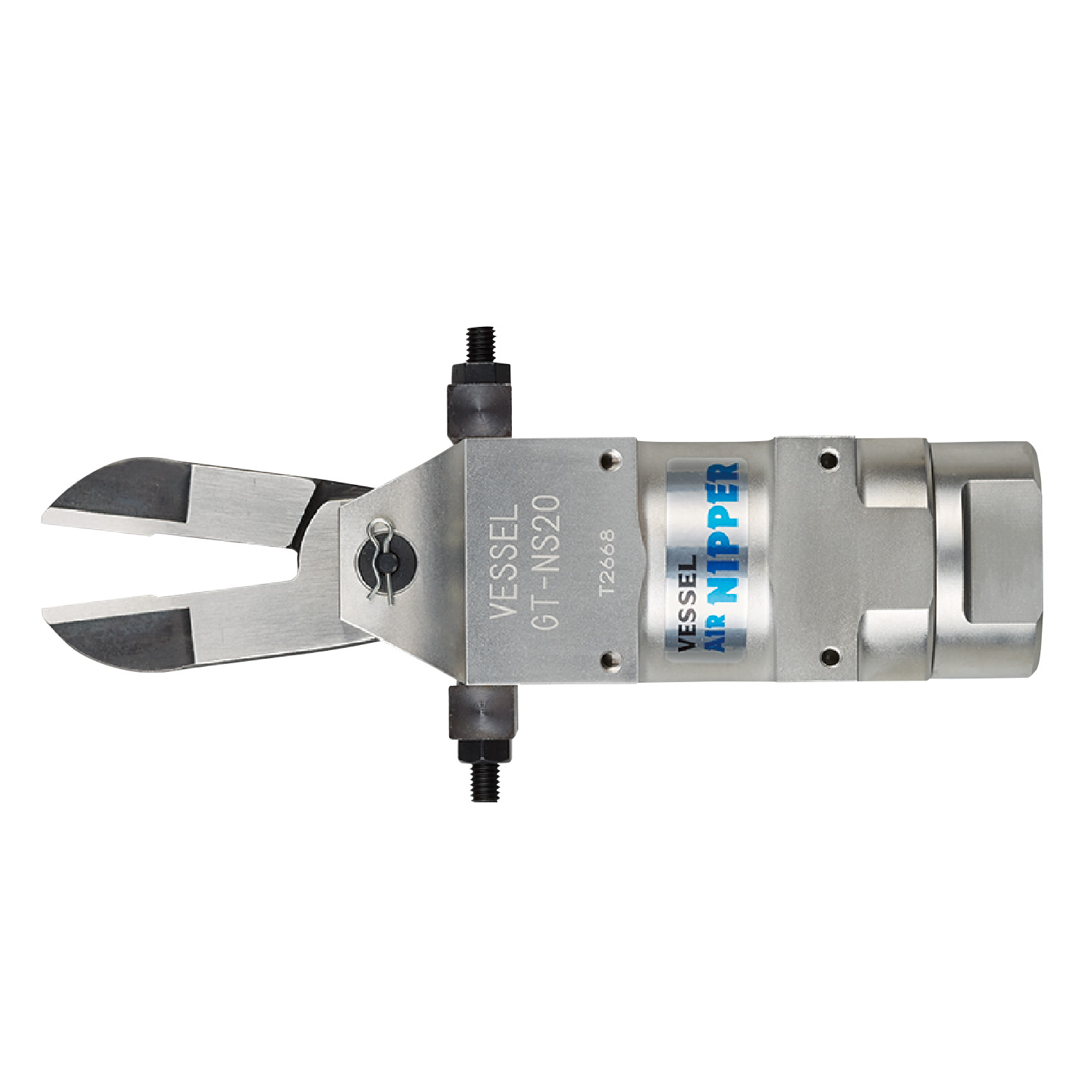 For cutting resin
* VESSEL provides a generous selection of blades for gate-cutting of resin molded products and various wire cutting in a welding automatic machine and wire winding machine.
* The position of air intake port is 180-degree rotatable.
* Two air intake ports are provided, so they can be switched depending on the mounting place.
*With Blade opening adjustment function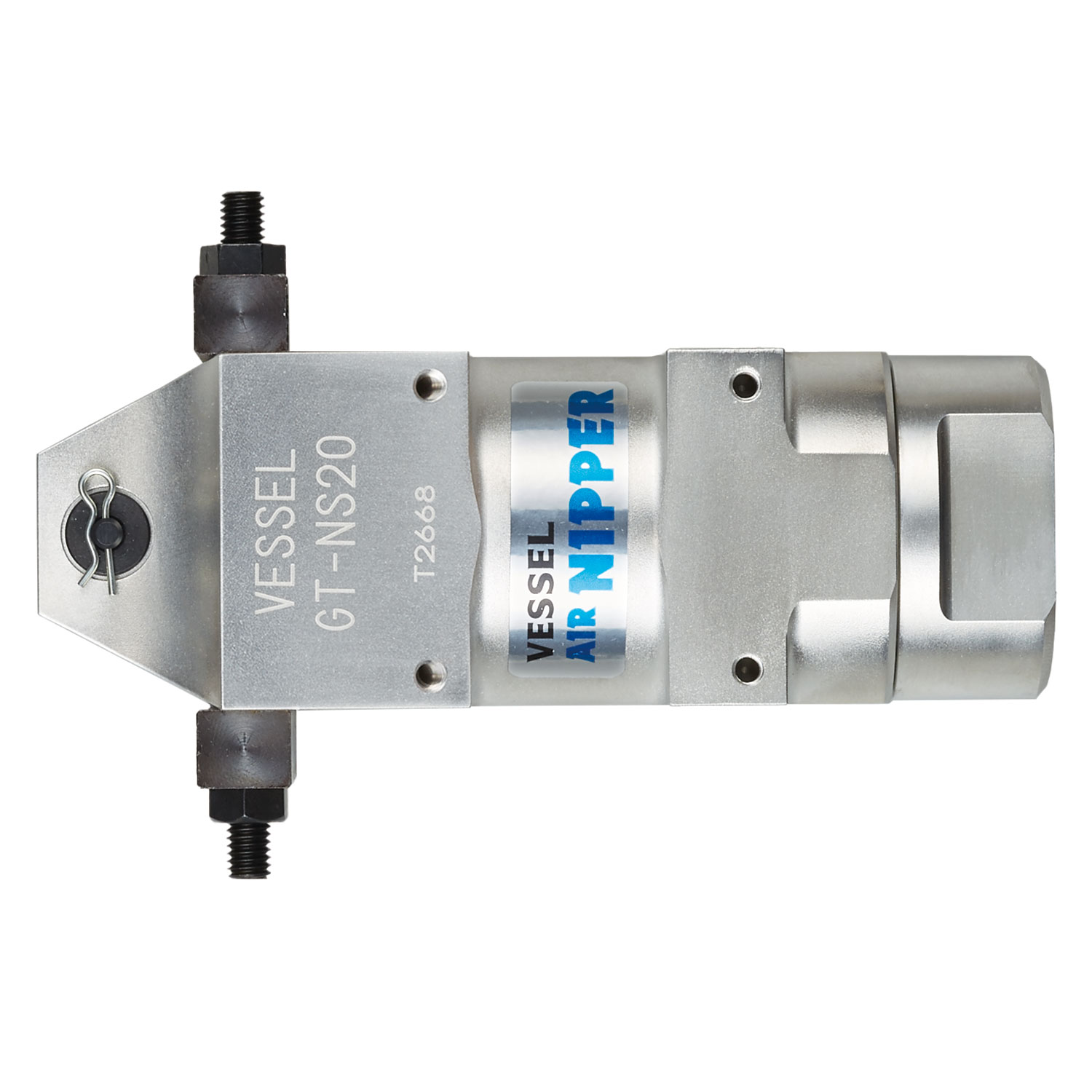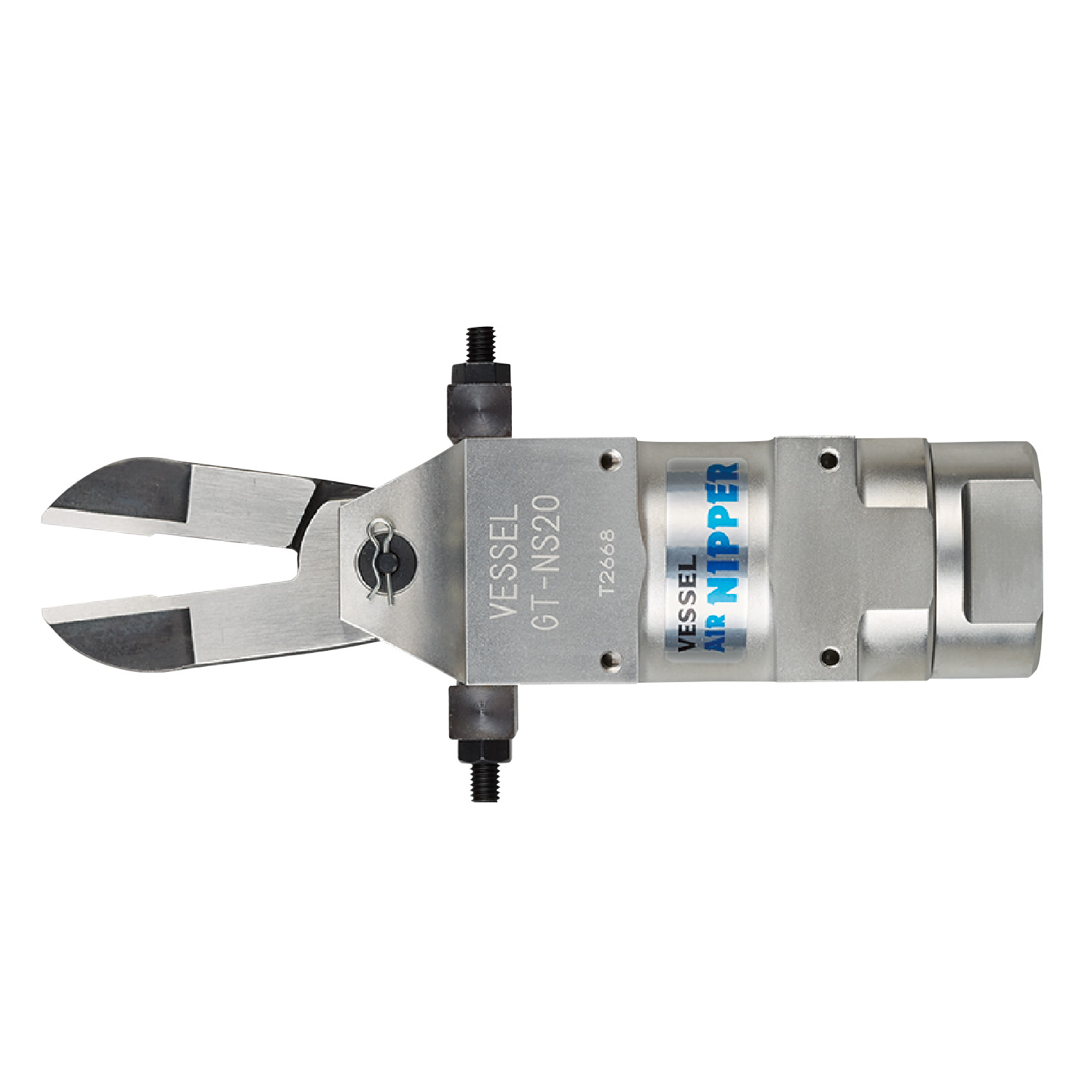 PRODUCT SPEC
Model
Capacity O/D (mm)

Soft Plastic

Capacity O/D (mm)

Hard Plastic

Capacity O/D (mm)

Copper

Capacity O/D (mm)

Steel

Hose Coupling I/D

(mm)

Hose coupling
Weight

(g)

EDP No.

GT-NS20H-1

7
5
2.6
2
5
Rc1/8
453.1
360021
CATALOG / LEAFLET
DRAWING / CAD
In case that you fail to download DXF files.
2D Data (DXF files) may not be downloaded correctly by left click and a series of letters may be shown in some computer environment.
In this case, please click right over letters "DOWNLOAD", choose "Save Target As...", and download. If the file extension is ".html", please change it to ".dxf".