HOME >
PRODUCTS >
Double Sliding Air Nipper Bracket-Type No.GT-NB20LW-10TMR-50DM-SM
AIR NIPPERS
Air Nippers, Servo Heat Nippers, Air Scissors, and so on.
Double Sliding Air Nipper Bracket-Type No.GT-NB20LW-10TMR-50DM-SM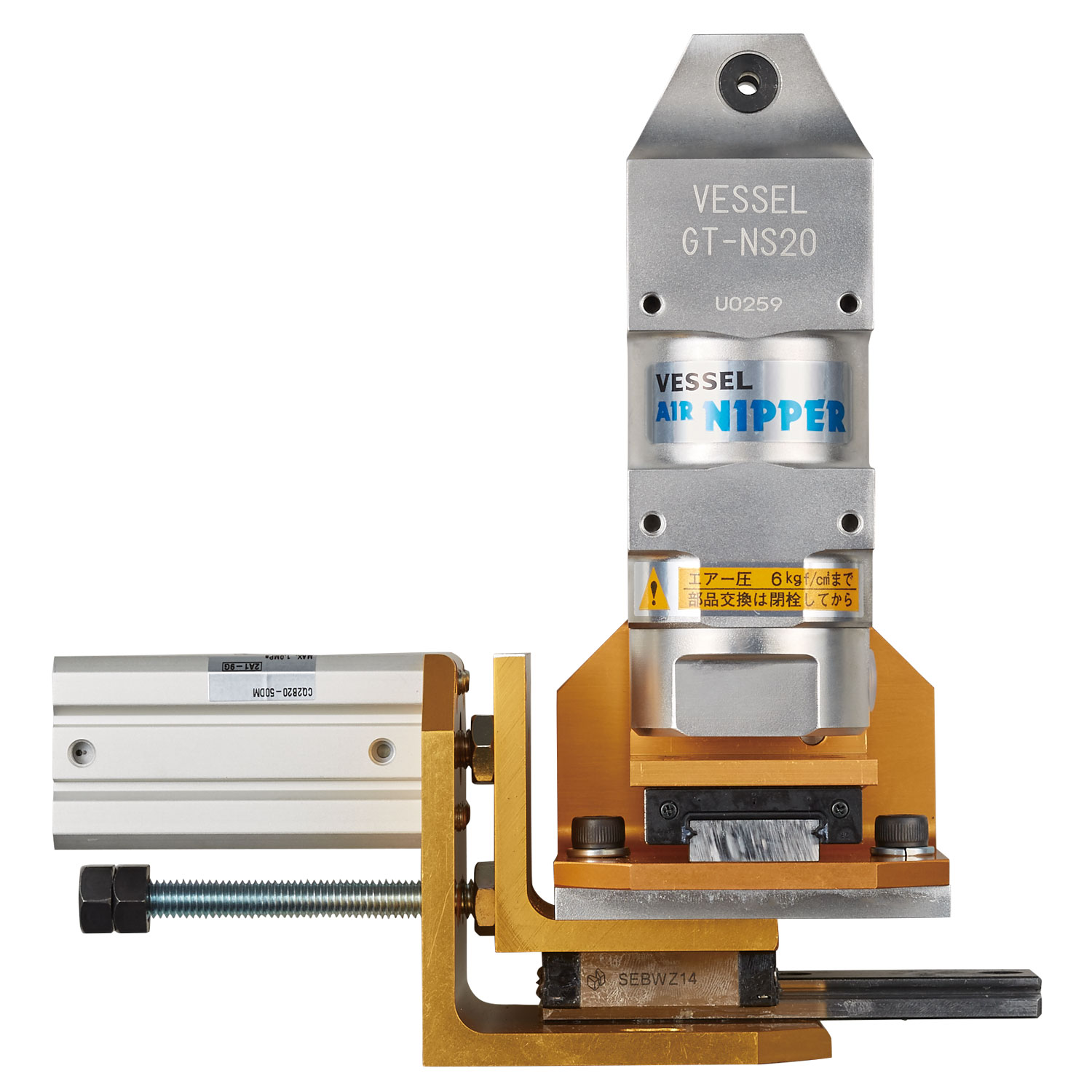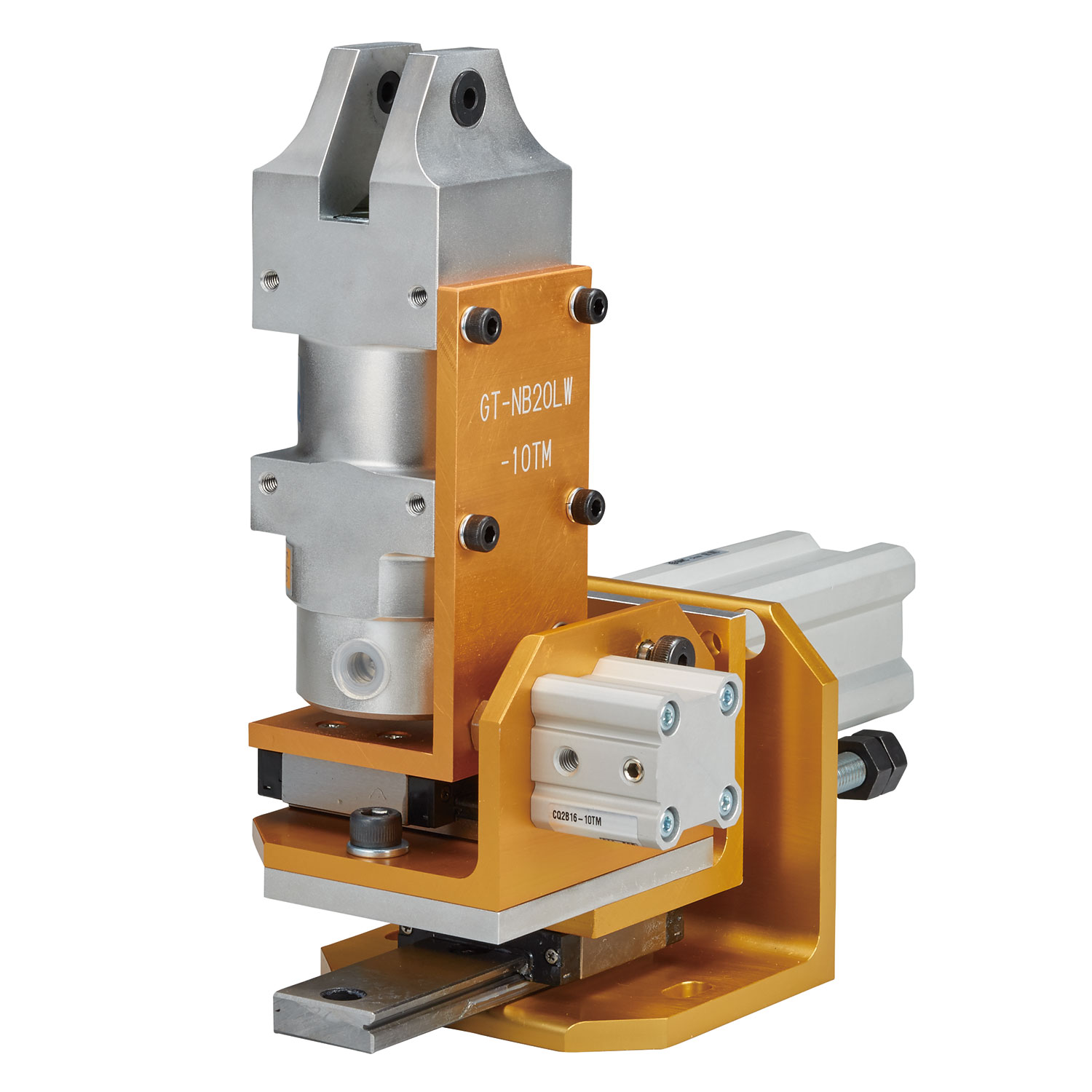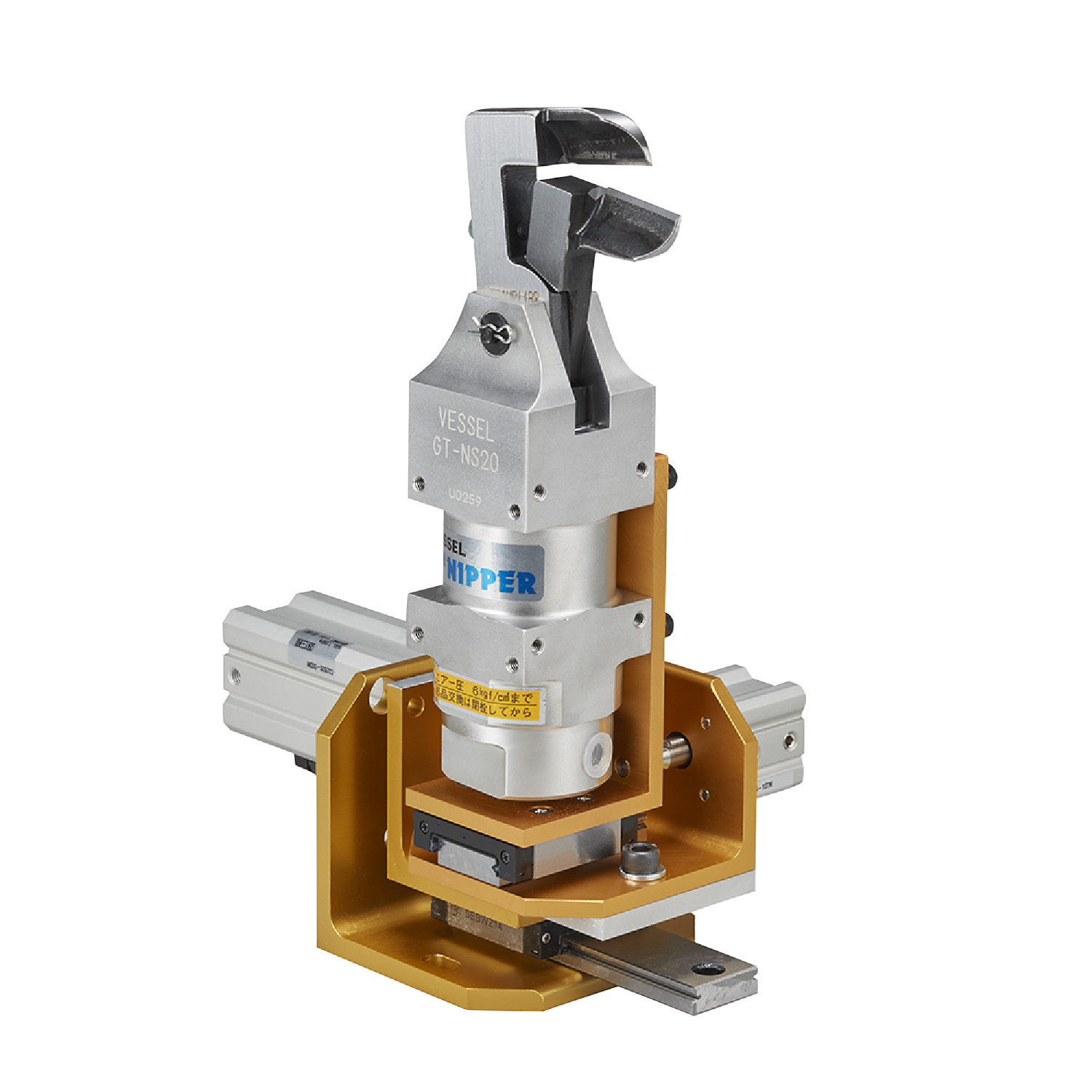 For cutting resin
* With a laterally facing blade for plastics (see below) mounted, this nipper is suitable for a gate cutting by inserting the body and place itself close to the gate in a difficult space for a nipper installation.
* Sliding distance: Horizontal direction - max.50mm, Pull - max.10mm.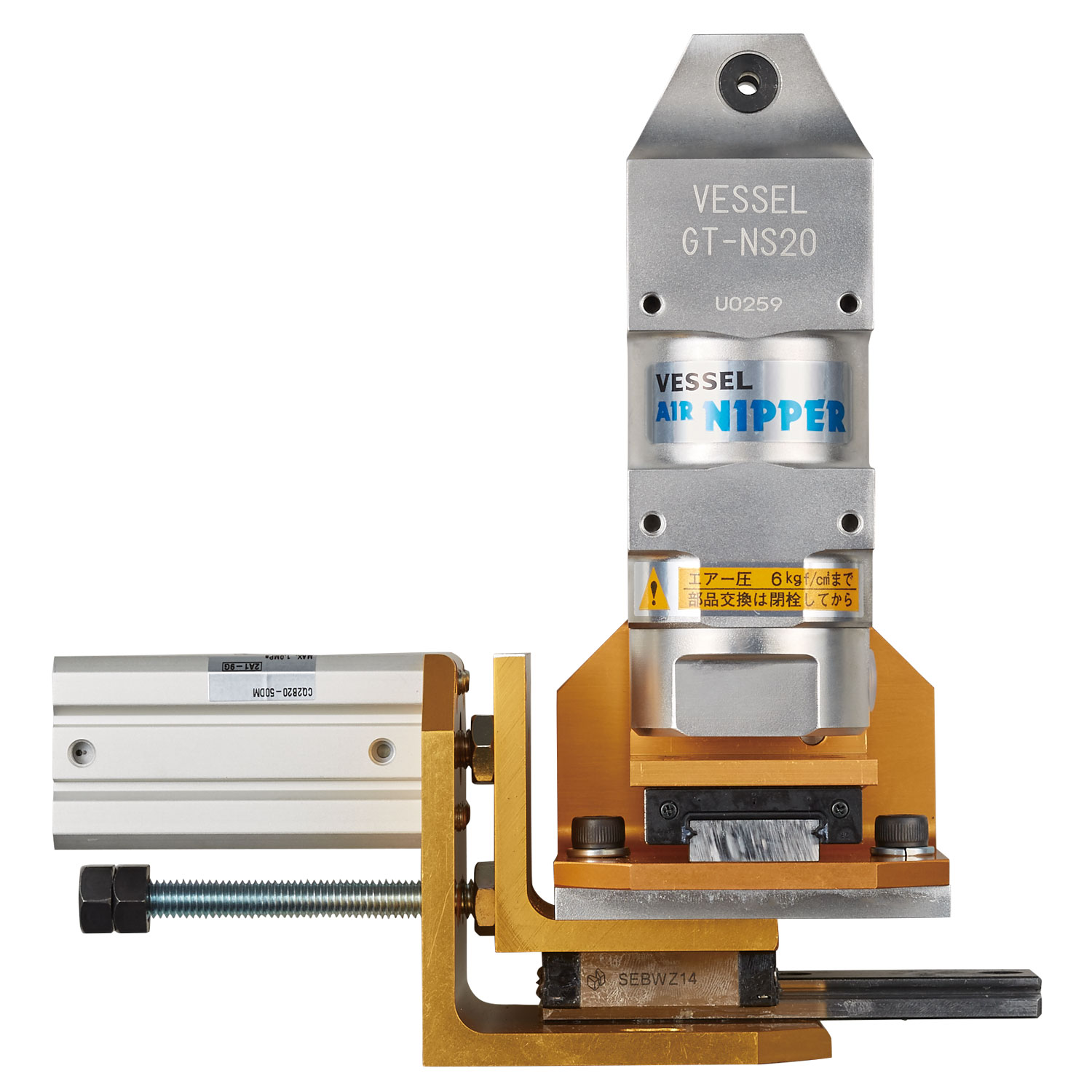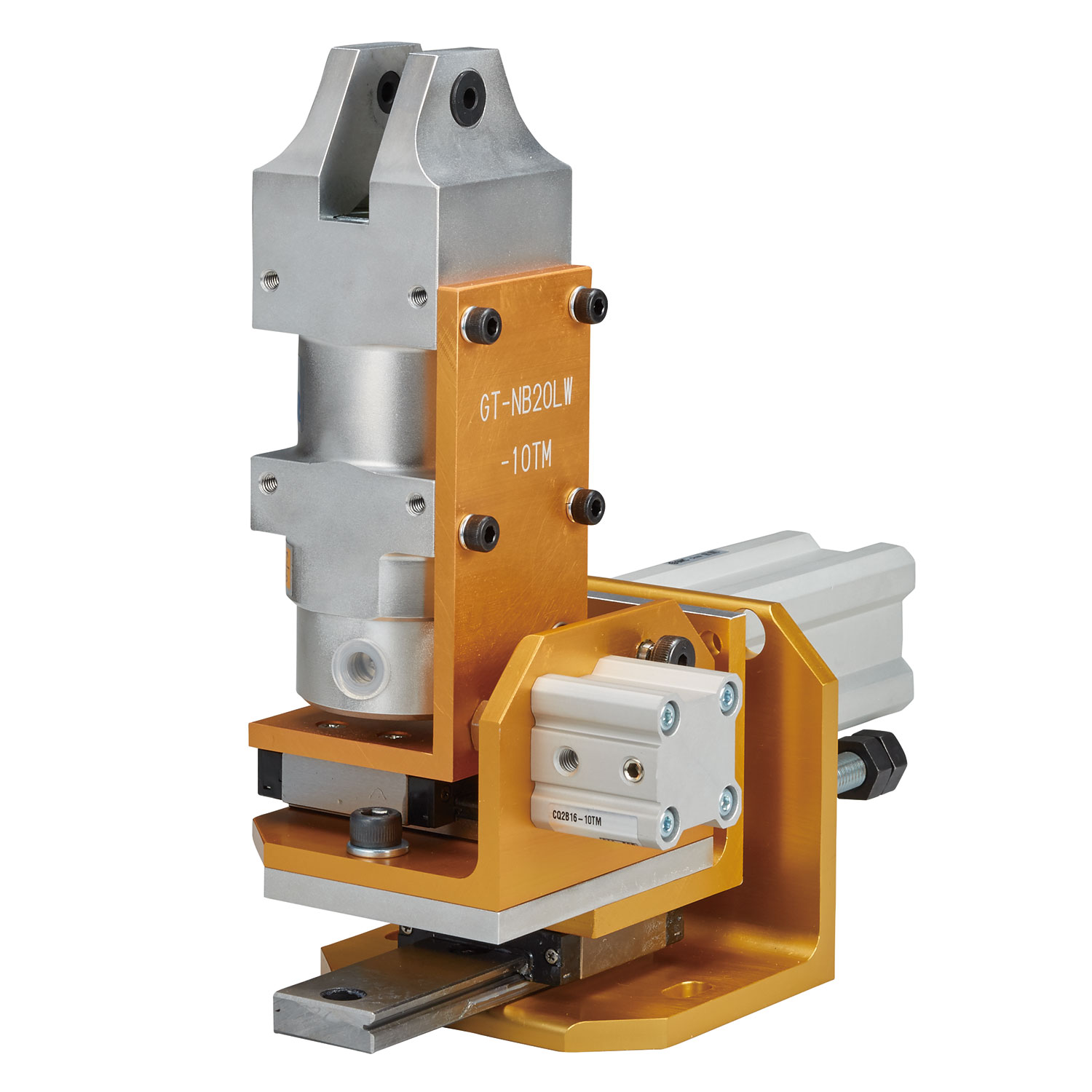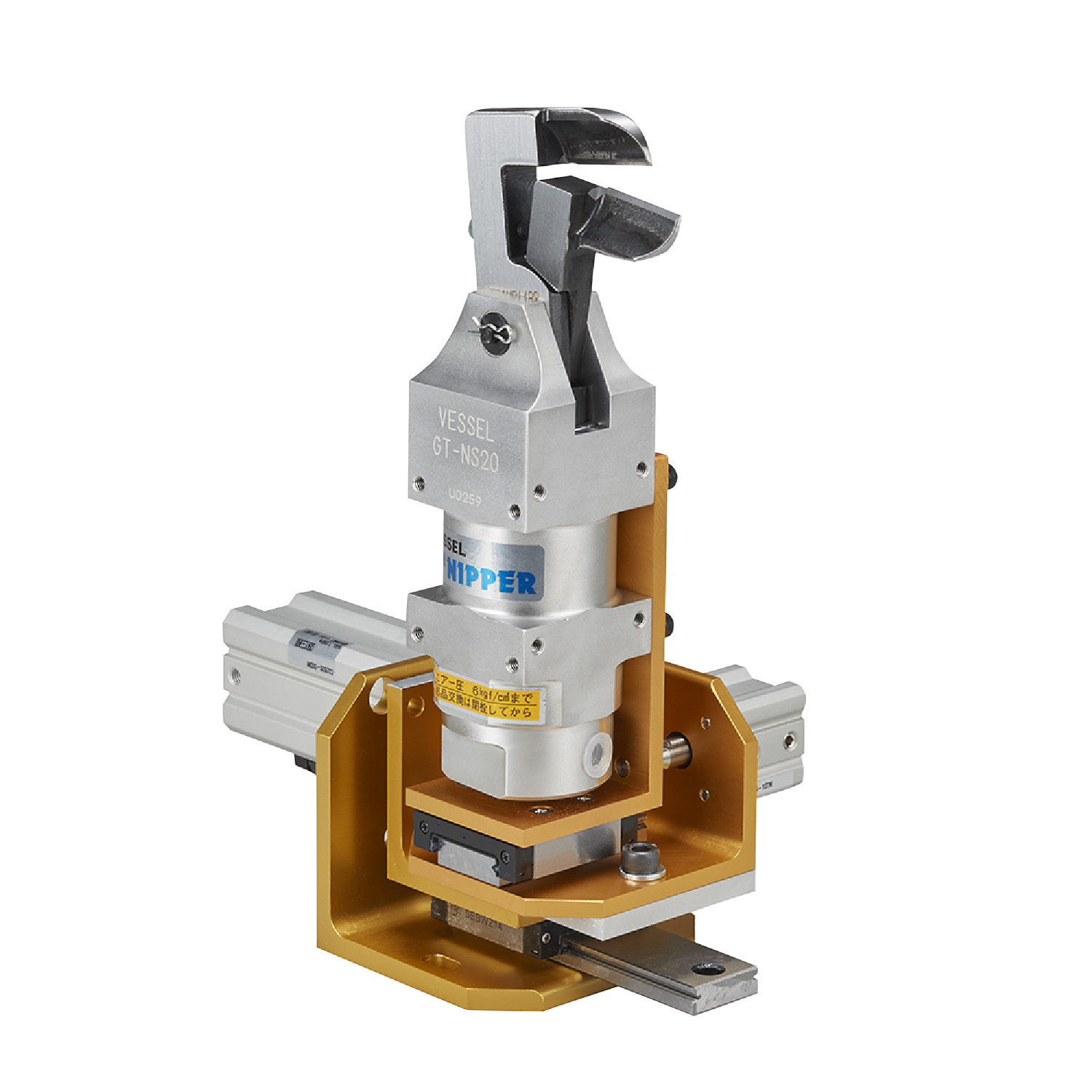 PRODUCT SPEC
Model
Capacity O/D (mm)

Soft Plastic

Capacity O/D (mm)

Hard Plastic

Capacity O/D (mm)

Copper

Capacity O/D (mm)

Steel

Slide range

(mm)

Air consumption

(cm3 /str.)

Air pressure

(MPa)

Hose Coupling I/D

(mm)

Hose coupling
Weight

(g)

EDP No.

GT-NB20LW-10TMR-50DM-SM

7
5
2.6
2
0 to 5
432
0.5 to 0.6
5
Rc1/8
1,621
360067
Contents
Blades are optional. Tube fittings are not included.
CATALOG / LEAFLET
DRAWING / CAD
In case that you fail to download DXF files.
2D Data (DXF files) may not be downloaded correctly by left click and a series of letters may be shown in some computer environment.
In this case, please click right over letters "DOWNLOAD", choose "Save Target As...", and download. If the file extension is ".html", please change it to ".dxf".
Related products