HOME >
PRODUCTS >
Air-Hydro Heat Nipper (thrust cut type) No.NKH20XR-25
AIR NIPPERS
Air Nippers, Servo Heat Nippers, Air Scissors, and so on.
Air-Hydro Heat Nipper (thrust cut type) No.NKH20XR-25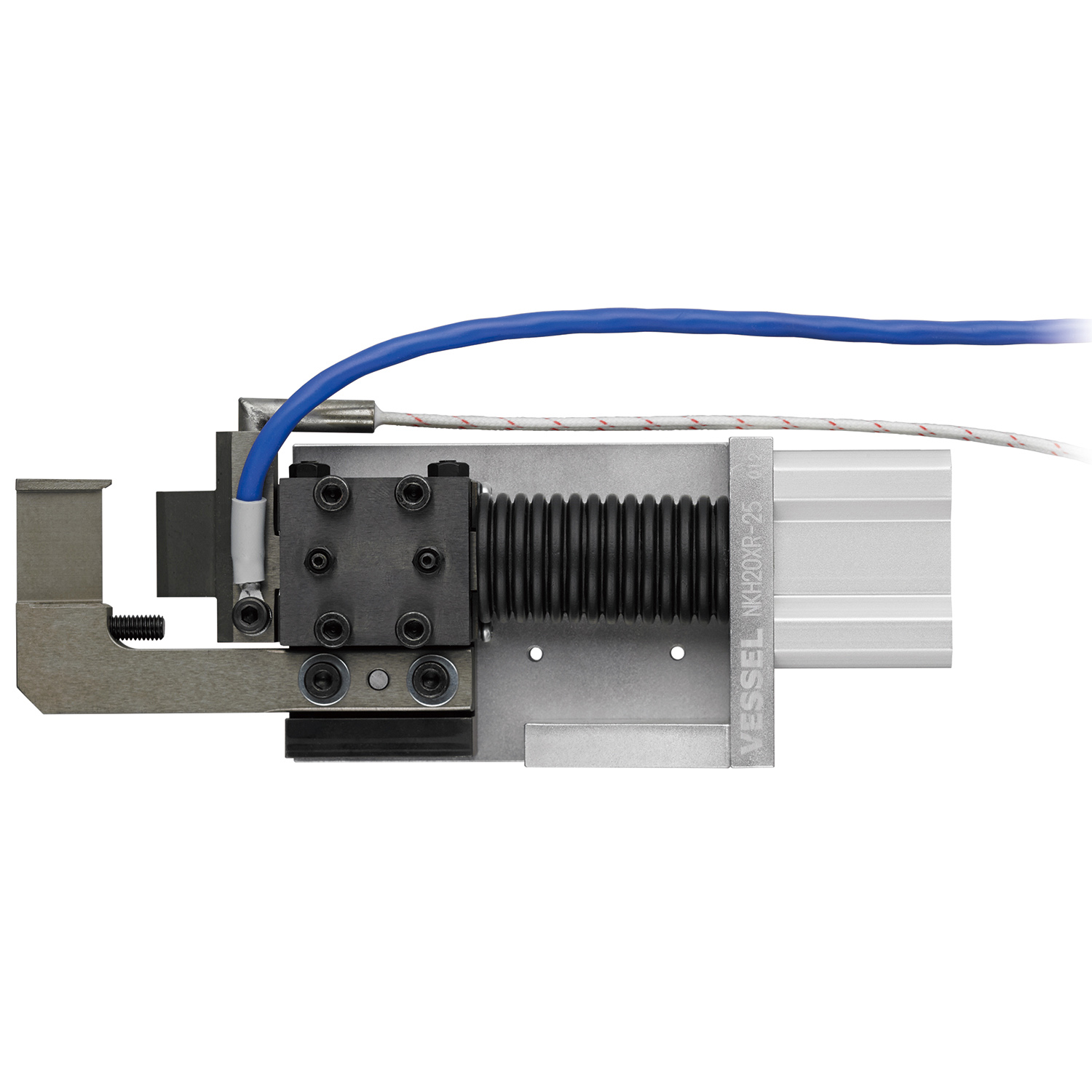 Cutting transparent resin by thermal force without cracks or whitening
* Highly durable PTFE Plating blades; melted resin does not adhere to them.
* Improved durability of blades with High-Speed chip brazed.
* Easier blade replacement than conventional models; take out the blade unit and exchange with the new one.
* Air-hydro cylinders produce high power from air and oil.
* Ideal for high precision cutting of products such as optical resin lenses.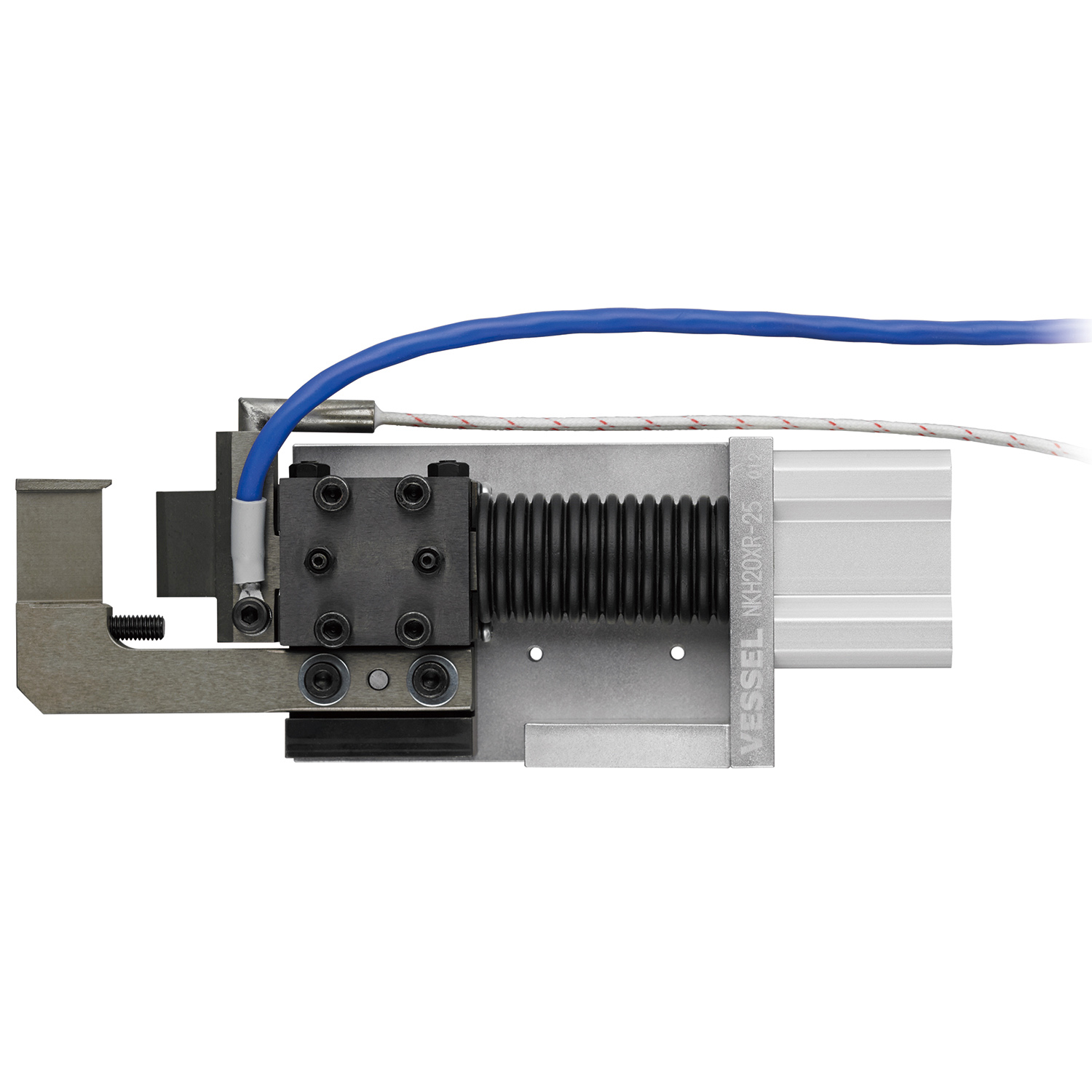 PRODUCT SPEC
Model
Cutting Capacity width x thickness(mm)

Acril

Blade Edge Temp. (MAX deg.)(MAX ℃)
Air consumption

(cm3 /str.)

Air pressure

(MPa)

Hose Coupling I/D

(mm)

Position Accuracy

(mm)

Blade opening

(mm)

Position Accuracy

(mm)

Overall Length

(mm)

Weight

(g)

EDP No.

NKH20XR-25

Width 10 x thickless 1.5
180
60
0.6
4
10
10
20
173.5
690
NONKH20XR25
Contents
* Included heater * Included temperature sensor
Relevant
* Hydro-converte (Recommended : KOGANEI AHC 32 x 509 * Working fluid: Petroleum hydraulic fluid or turbine oil with antifoaming agent additive (VG22~100) * Temperature controlle (DTC-001)
CATALOG / LEAFLET
DRAWING / CAD
In case that you fail to download DXF files.
2D Data (DXF files) may not be downloaded correctly by left click and a series of letters may be shown in some computer environment.
In this case, please click right over letters "DOWNLOAD", choose "Save Target As...", and download. If the file extension is ".html", please change it to ".dxf".
Related products