ELECTRIC SCREWDRIVERS
Electric Screwdrivers, and so on.
Electric Screwdriver No.VE-6000-DL5

VE series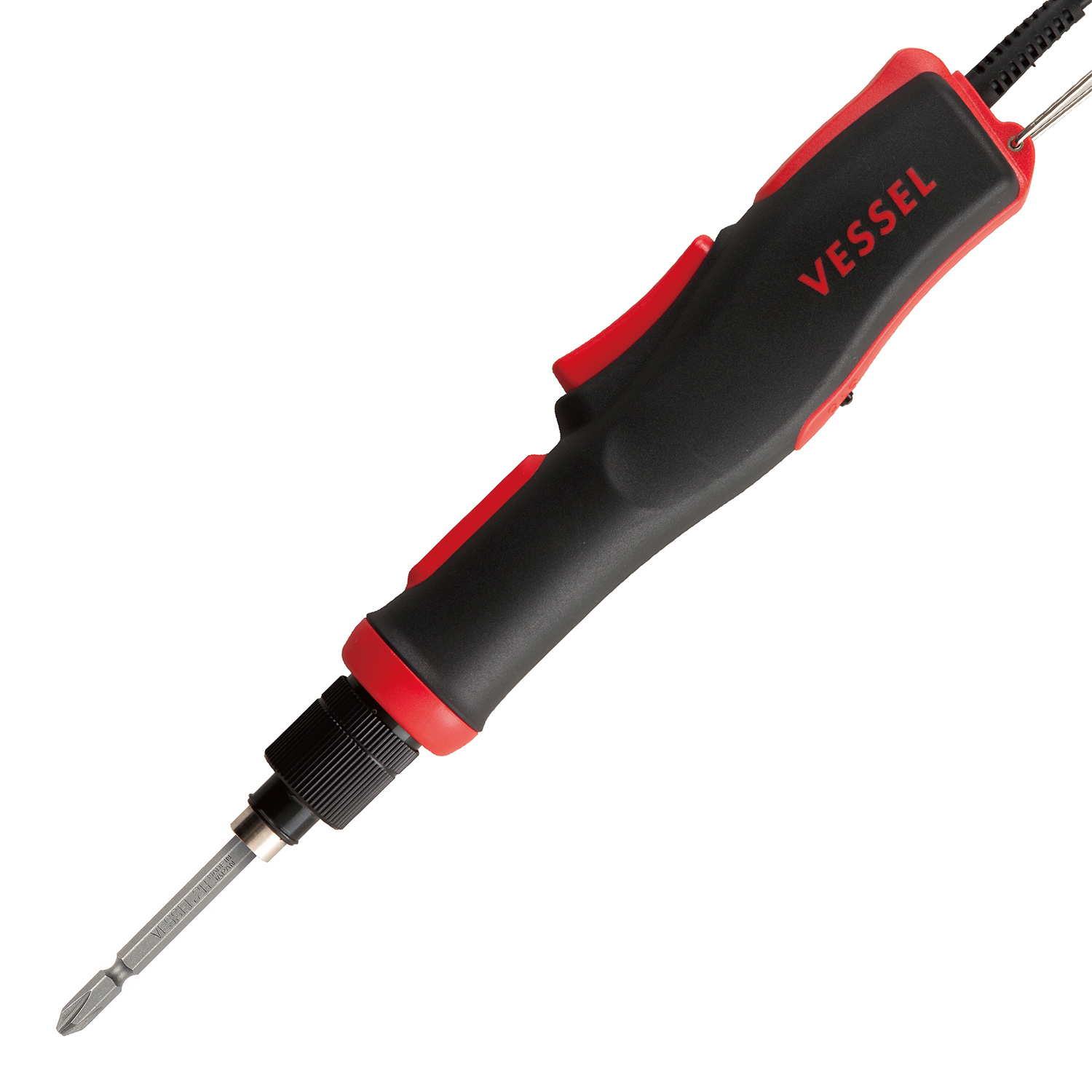 Broad portfolio corresponds to a wide range of needs.
* Slot-less/brush-less motor is used. Tightening accuracy, efficiency and maintainability are improved.
* Easy-to-use ergonomic design. Shock absorbing gel pad enables a firm grip.
* Prevents mis-operation of adjustment by a tamper-proof sleeve.
* Power cable(2.5m) integrated type without a connector on the main body.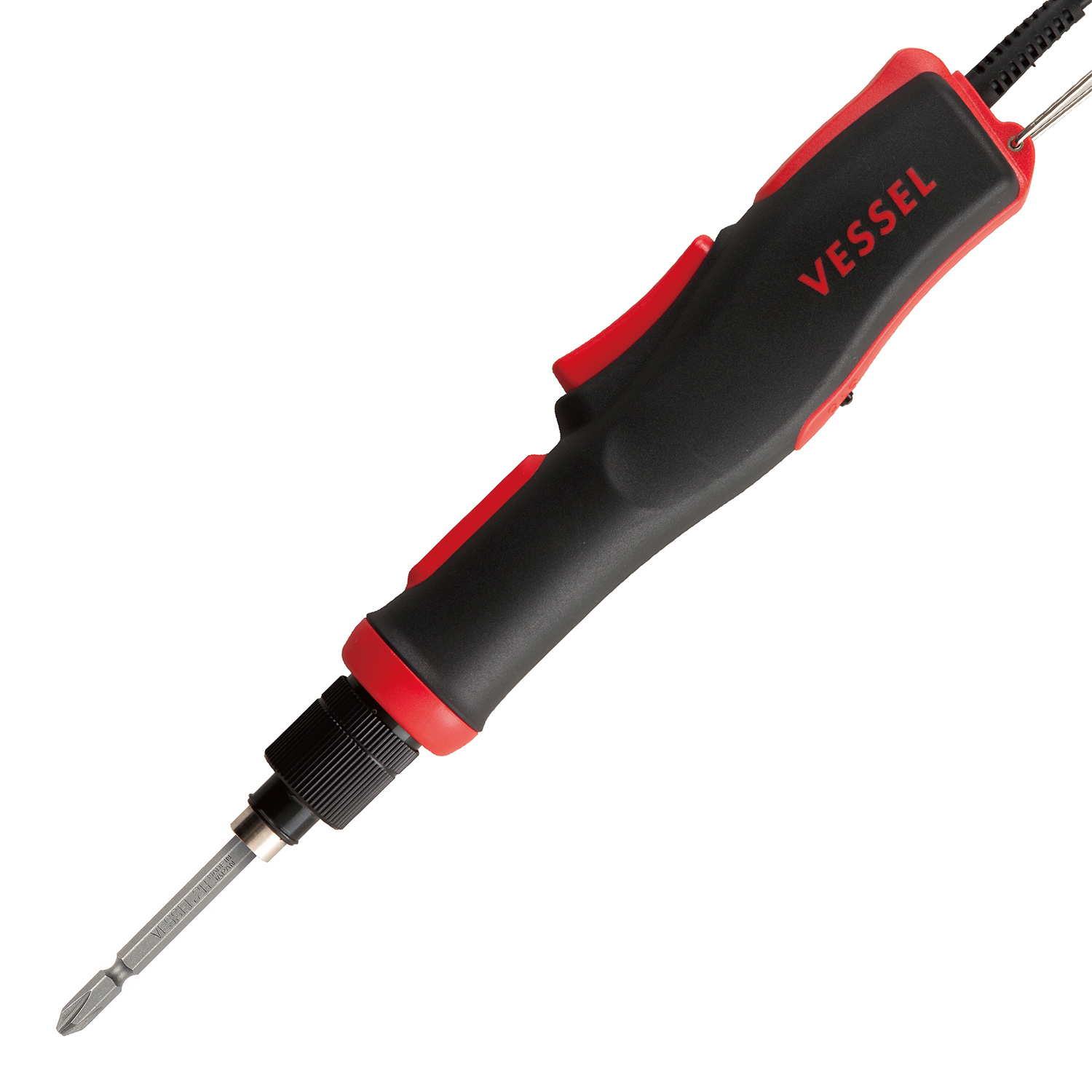 PRODUCT SPEC
Model
Insertion angle
Output torque range

(N・m)

Applicable small screw

(M)

Applicable self-tapping screw

(mm)

No-load rotation speed

(min-1)

Rating
Cable length

(m)

Overall Length

(mm)

Weight

(g)

EDP No.

VE-6000-DL5

H5
1.6 to 4.5
4.0 to 5.0
≦4
1000
AC100V 50/60Hz 120W
2.5
290
1100
550024
Torque adjustment
16-step x 8-scales
Body material
PC + elastomer
Applicable
No.B34, B36 (Excluding Ph.1)
Contents
* main body (with power cord) * 1 suspension ring 1 tamper-proof sleeve * 2 set screws (M3 x 3) * 1 hexagonal wrench (H1.5) * 1 3P2P conversion adapter * usermanual B36 +2 x 70 2 each
CATALOG / LEAFLET
DRAWING / CAD