AIR NIPPERS
Air Nippers, Servo Heat Nippers, Air Scissors, and so on.
Heat Air Nipper No.GT-NKH10AJ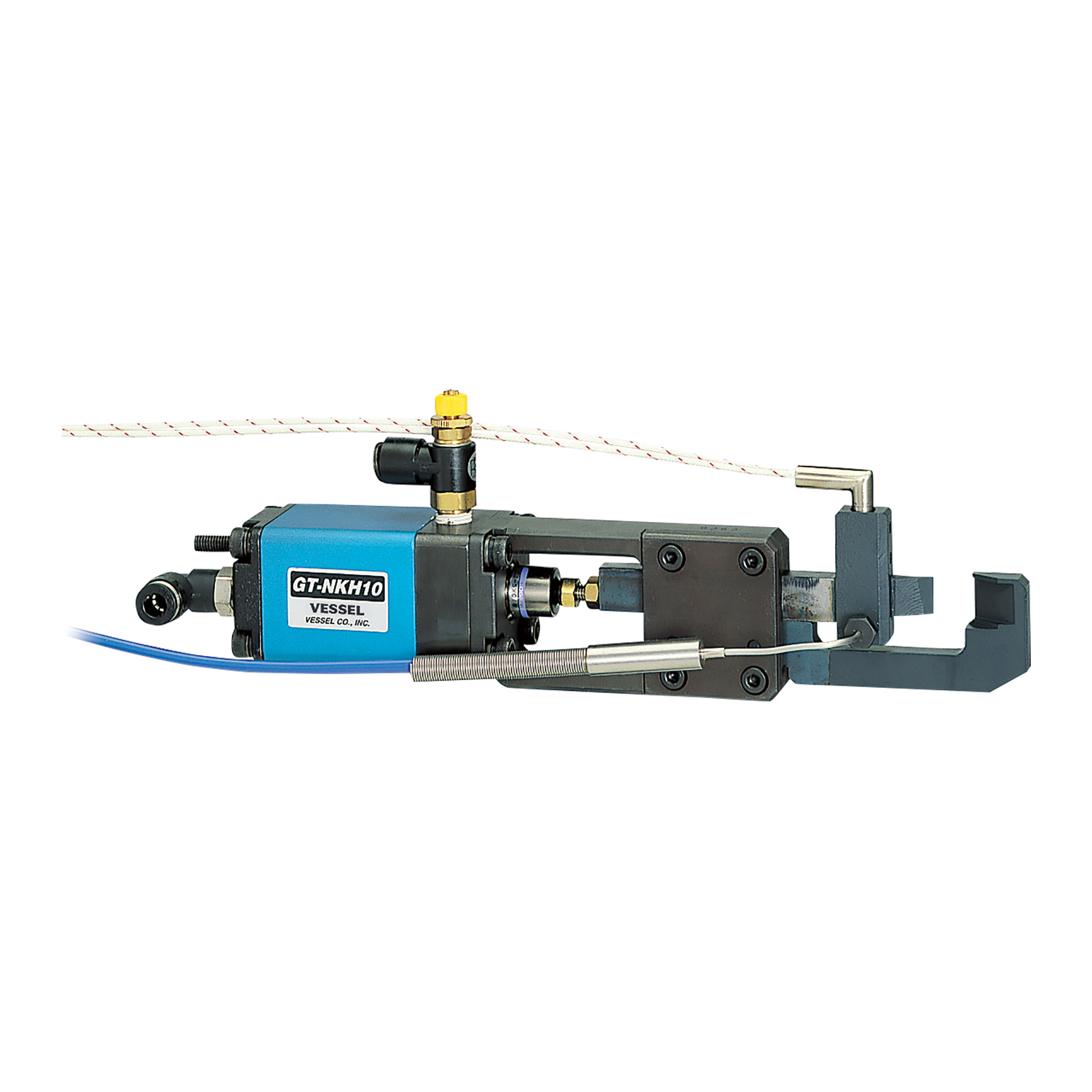 Cutting transparent resin by thermal force without cracks or whitening
* Speed control of cutting speed and heater temperature allows for various cutting surface solutions and meets demands for high precision cutting result.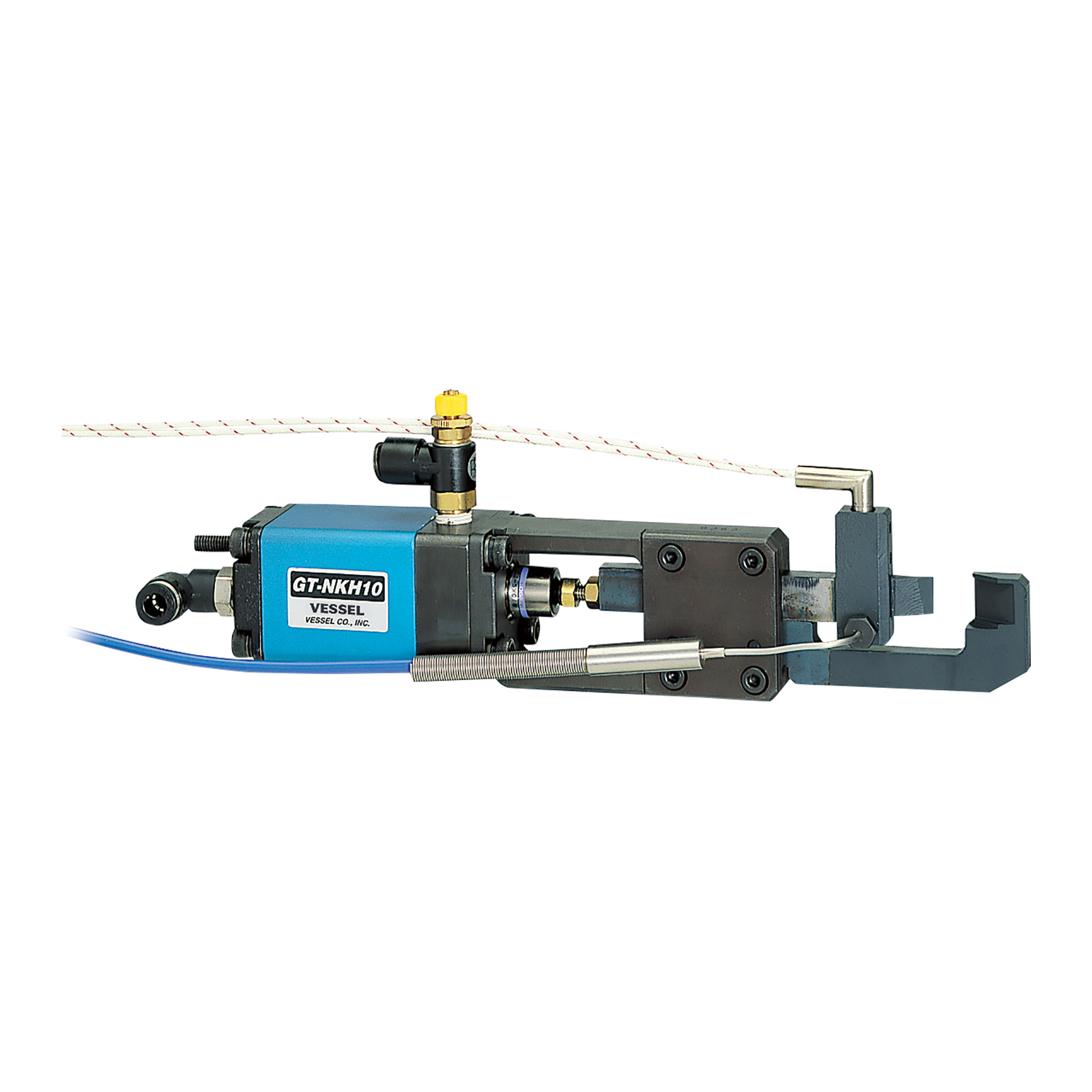 PRODUCT SPEC
Model
Cutting Capacity width x thickness(mm)

Acril

Blade Edge Temp. (MAX deg.)(MAX ℃)
Air consumption

(cm3 /str.)

Air pressure

(MPa)

Hose Coupling I/D

(mm)

Cutting Cycle

(sec./cut)

Position Accuracy

(mm)

Blade opening

(mm)

Position Accuracy

(mm)

Overall Length

(mm)

Weight

(g)

EDP No.

GT-NKH10AJ

Width 7 x thickless 1.5
200
73
0.5 to 0.6
4
4月5日
12
12
10
214
137
360643
Contents
* Included heater * Included temperature sensor
Relevant
* Temperature controlle (DTC-001)
CATALOG / LEAFLET
DRAWING / CAD
In case that you fail to download DXF files.
2D Data (DXF files) may not be downloaded correctly by left click and a series of letters may be shown in some computer environment.
In this case, please click right over letters "DOWNLOAD", choose "Save Target As...", and download. If the file extension is ".html", please change it to ".dxf".
Related products